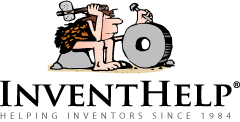 Pittsburgh, PA (PRWEB) September 05, 2012
InventHelp®, America's largest invention submission company, announces that one of its clients, an inventor from California, has designed a gym towel designed to clean sweat from both the user and the exercise equipment in a hygienic manner. This invention is patented and a prototype is available.
Most gyms require members to bring a towel to wipe down the equipment since doctors have advised wiping down equipment before and after use to prevent the spread of germs and disease in public gyms. The "Versa Gym Accessory" promotes hygiene and prevents the spread of germs when wiping down equipment or one's self after a workout at the gym. The portable product would allow for easy transport, as well as for storage of small items and valuables while working out. Compact and easy to use, the Versa Gym Accessory could be used at home, in the gym or in any other athletic situations.
Measuring up to 24-inches long, the towel would be made from terrycloth, cotton blend or micro-fiber. A hook-and-loop fastener would be featured around the edges to easily fold the towel in half. The outer side is designed to be used to wipe down the equipment, while the inner side is designed for wiping down the face and body. One end of the top side would feature several different-sized pockets to accommodate keys, a gym ID, money, cell phone or jewelry. Gym logos or other advertisements could be printed on the towel's outer side for promotional purposes.
"While working out in the gym, I became disgusted by sweat that had been left on an exercise machine by the previous user," said the inventor. "Though I wanted to wipe off the sweat, I didn't want to contaminate my towel since I used it to wipe off my face and body during the workout. My product allows users to do both with one towel."
InventHelp® is attempting to submit the invention to companies for review. If substantial interest is expressed, the company will attempt to negotiate for a sale or royalties for the inventor. For more information, telephone Dept. 09-AMC-5748 at (800) 851-6030.
Manufacturers interested in reviewing additional inventions and new product ideas can contact InventHelp's marketing partner Intromark by filling out an online request to review new product ideas here.
# # #