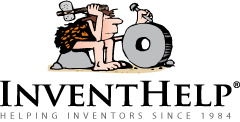 Pittsburgh, PA (PRWEB) September 07, 2012
InventHelp®, America's largest invention submission company, announces that one of its clients, an inventor from Florida, has designed a device that could provide a convenient way to store and organize nail polish, nail accessories and other items. This invention is patented.
"Persian Princess Nails" features a unit that would include several compartments and a faux hand or hands to aid the user in organizing various accessories and jewelry. This design could help to eliminate the clutter often found in bathrooms, bedrooms and on vanity tables. The unit would also include a nightlight, which would illuminate the underside of nail polish bottles to enable the user to locate the desired color quickly and easily.
Persian Princess Nails would consist of an oblong base plate that would feature several cylindrical compartments as well as a nail holder and a nail clipper holder. The compartments could also be used to hold bottles of nail polish, 1-ounce bottles of perfume or jewelry, such as rings, earrings and necklaces. The unit would feature a hand on the right or left side that could be producible in brown, black or white. The nail tips could be stored on the nails of the hand, which are designed to illuminate. The unit would feature a clock on the right or left side that could be designed as a watch attached to the left or right hand. A night light featuring electrical prongs would be connected to the base plate. Persian Princess Nails would be ideal for home or commercial use in salons or cosmetic, jewelry or fragrance counters.
InventHelp® is attempting to submit the invention to companies for review. If substantial interest is expressed, the company will attempt to negotiate for a sale or royalties for the inventor. For more information, telephone Dept. 07-MIM-3100 at (800) 851-6030.
Manufacturers interested in reviewing additional inventions and new product ideas can contact InventHelp's marketing partner Intromark by filling out an online request to review new product ideas here.
# # #