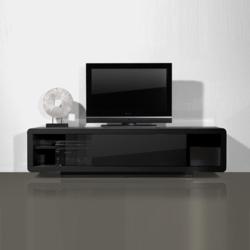 FurnitureInFashion announces the launch of Genesis High Gloss Plasma TV stands
(PRWEB UK) 20 September 2012
FurnitureInFashion is extremely pleased to announce the launch of its beautiful and exotic range of Genesis high gloss Plasma LCD TV Stands which is perfect for a modern and contemporary home. The Genesis range has added more depth to an already extensive range of TV stands at FurnitureInFashion. The cutting edge designs available in Genesis TV stands range will make for a contemporary and stylish impression while providing sturdy and modern support for display a TV. The high gloss TV stands range is a new addition to extensive range of entertainment range of FurnitureInFashion and is specially designed to cater the needs of modern home décor.
The owner and Managing Direct of FurnitureInFashion Asad Shamim on the launch said,"FurnitureInFashion is dedicated to provide the modern and cutting edge furniture to its customers. Our Genesis TV range is one such extravagant launch which will become the highlight of this year. We have launched extremely modern, cutting edge and smooth designs in our Plasma TV stands to provide convenience and style to any living room."
The Genesis high gloss plasma TV stands are available in contemporary designs and colors. The TV Genesis tables are available in white and black colors with white and black combination in few of its models. A very extravagant and fantastic model of Genesis High gloss Plasma TV stand is available in black color with a sliding panel. The stylish black Genesis model has smooth slide panel covers and the open compartment in high gloss black. This stunning piece of entertainment furniture is perfect for any living room and can settle with any modern décor concept. One of the most significant features of all Plasma TV stands by FurnitureInFashion is the presence of storage space. Genesis high gloss Plasma TV stand too has lots of neat storage space which can be used to store CD/DVD, remote, wires and many other items. The material used in this model is wooden which is high quality engineered for long lasting life. The Genesis black high gloss TV stand is suitable for up to 62" LCD/Plasma TV. This beautiful model is available in single drawer design as well and in white high gloss as well.
Mr. Shamim said, "Any television placed on this TV stand will make for a contemporary style that is sure to impress. You can make your living room a highlighted area with this beautiful model with open compartment and sliding panel. Our customers can keep clutter off their living room by storing audiovisual equipments in this TV stand with cable tidy holes."
Another beautiful TV stand in the Genesis High gloss Plasma TV stand range is Genesis high gloss multipurpose TV stand. It is a very stylish white gloss multipurpose TV stand unit with swivel function. The TV stand is installed with smooth swivel function that allows the surface of this particular modern to be redesigned into an L shape TV stand. This superb TV stand range is not only ideal for displaying TVs but can also be used as a coffee table in a modern living room. Mr. Shamim said, "We have used highly engineered wood in the making of this beautiful and multipurpose Genesis high gloss table. Its swivel function makes it a stunning addition to any modern living room. our Genesis high gloss Plasma/LCD TV range is available at extremely affordable prices and can make your modern living room look extravagant with its style and durability."
About FurnitureInFashion
FurnitureInFashion is a UK based online retail business. It supplies furniture items from its German based warehouse and has a showroom in Bolton, UK. The company provides everything from umbrella stand wall art and room dividers to bedroom furniture, bar stools and computer tables. FurnitureInFashion offers excellent free delivery within UK and has a fantastic customer service as well. For further information and details about the sale, visit http://www.furnitureinfashion.net