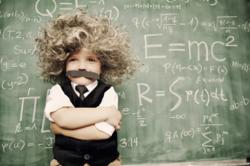 Organizations need to understand the maturity curve for innovation in order to avoid typical mistakes, and successfully move from one phase to the next
Pittsburgh, PA (PRWEB) September 05, 2012
The paper, entitled "The Three Learning Phases of Innovation: Thinking, Automating, and Predicting," is available in white paper form directly from MindMatters Technologies at no cost.
Written for Managers and Executives, the white paper is intended for organizations that are working through designing and implementing an innovation program. It offers a guidepost for organizations to benchmark themselves, and to understand the typical pitfalls and solutions for each learning phase.
According to Gabrick, "Organizations need to understand the maturity curve for innovation in order to avoid typical mistakes, and successfully move from one phase to the next." The white paper outlines three different phases: thinking, automating, and predicting and uses the example of learning to drive an automobile for comparison.
The free white paper is located at http://www.mindmatters.net/Resources/WhitePapers/TheThreeLearningPhasesofInnovation.aspx
For more information contact:
MindMatters Technologies, Inc.
308 East Main Street
Carnegie, PA 15106
1-412-489-5900 x4
mmtsales (at) mindmatters (dot) net