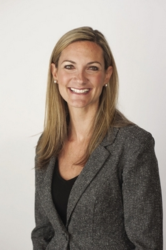 Natick, MA (PRWEB) September 04, 2012
Centage™ Corp., the leading provider of budgeting and planning software (Budget Maestro™) to small and medium-sized businesses, announced that it has appointed Danielle Pryor as its director of marketing.
Danielle Pryor has 14 years of experience in the high technology market focused on demand generation, online marketing, customer marketing and integrated marketing campaigns. She is focused on customer satisfaction through sales support at all times. Prior to Centage, she was the director of marketing at ExaGrid Systems, and senior manager of global marketing at both Hitachi Data Systems and Red Hat. From 2005 to 2009, Ms. Pryor worked as the marketing manager for Double-Take Software. Ms. Pryor is also a successful entrepreneur who created and developed Good Gear, an eco-friendly sporting apparel company. Ms. Pryor holds a Bachelors degree in communications and public relations from Syracuse University, Si Newhouse School of Communications.
Barry Clapp, president and chief operating officer, Centage Corporation: "We are so pleased that Danielle has joined Centage. Her expertise in customer loyalty, brand awareness and sharing the story of how Centage solutions can help customers to improve their businesses is critical to our growth. We have a vast market for our budgeting solution and we need to deploy state of the art, world class marketing methods to get our message out. Danielle will lead us to a whole new level."
Most recently, Ms. Pryor has been chosen as one of 2012's 40 Under Forty by the Worcester Business Journal, an honor awarded based on her career accomplishments, as well as her passion for business and dedication to giving back to others.
Attendees of this years Power of eMarketing Conference in Providence, Rhode Island will have the opportunity to hear Ms. Pryor share her expertise in two panel discussions, "Creating actionable improvement from email analytics" and "Increasing clicks with intelligent scheduling."
To learn more about Budget Maestro and additional products from Centage, please visit http://www.centage.com or register for a webinar to learn about our products.
About Centage™ Corporation
Centage™ Corporation provides flexible, easy-to-implement budgeting solutions to simplify financial management for small- to medium-sized organizations. Since 2001, the Budget Maestro™ software suite has helped thousands of organizations to better manage and control their businesses by effectively and accurately addressing their forecasting, budgeting, financial analysis, cash flow and reporting requirements. Privately held Centage is headquartered in Natick, MA.