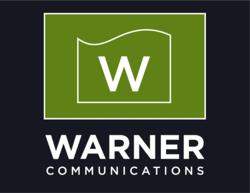 "We are proud and honored to assist our clients as they leverage their expertise to help the communities they serve," said Carin Warner, president, Warner Communications.
Manchester by-the-Sea, MA (PRWEB) September 04, 2012
Better water access for small holder farmers in Asia and Africa. Better medical care for sick children across New England. Xylem and Cumberland Farms are helping make the world a better place. Warner Communications is their public relations partner of choice.
"We are proud and honored to assist our clients as they leverage their expertise to help the communities they serve," said Carin Warner, president, Warner Communications. "Both Xylem's new Essence of Life initiative and Cumberland Farms' first Pediatric Care Campaign will have long lasting, tangible impact on the lives of families from as close as Boston to as far away as India."
Xylem is a leading provider of fluid technology and equipment solutions for the planet's most challenging water issues. The focus of Xylem's Essence of Life (EOL) is to address the application of rural water management and fundamentally change the socio- economic landscape for small holder farmers. To learn more about the work of EOL and other organizations changing the face of water and agriculture across the globe, follow @XylemEOL on Twitter and Pinterest, and like them on Facebook at Essence of Life.
As part of its corporate giving initiatives, Cumberland Farms, a network of convenience stores with a long history of community service, partnered with five hospitals this year serving patients across seven states. With the conclusion of its first-ever Pediatric Care Campaign, the company is continuing to make a difference in the communities it serves by donating nearly $100,000 in much-needed funding to hospitals that provide medical care to children.
2012, heralded in many cultures as a year of change, has so far proved just that for Warner and its clients. This year, Warner launched the first-ever social media campaign for the Straits Restaurant Group, a well-known and fast-growing group of high-end Pan Asian restaurants in the San Francisco Bay Area. Warner also worked with client NineSigma to launch NineSights, a new online community that connects innovators of all sizes with the resources and relationships needed to drive business value. And there's more - Warner recently welcomed three new clients:

Speidel, returning a classic watchband brand to the consumer eye
Universal Pest Solutions, launching the new Terminix ALLCLEAR Mosquito Mister Lantern with Naturals
Working Simply, widely introducing this management consultancy whose mission is to bring productivity with passion back to the workplace
About Warner Communications
Warner Communications is a world class boutique agency focused on strategic integrated marketing communications for a wide range of industries, including consumer, financial, professional services, technology, energy, academic and industrial organizations.
As a results-driven agency, we offer our clients senior level counsel and extraordinary tactical execution. We understand the PR fundamentals and how to put them to the best possible use with our long-standing media relationships and innovative communications approaches to influence audiences, move markets and achieve sales results with demonstrated ROI.
By combining traditional and unconventional elements to our programs, we achieve the greatest possible results for our clients – not only in terms of awareness we generate, but also the prospects we help them attract, and the reputation we ultimately help them build, maintain or restore.