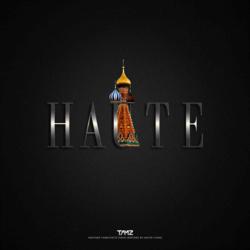 We are excited to bring our business model to Russia
New York, NY (PRWEB) September 04, 2012
Haute Living, (http://www.hauteliving.com) the leading network of luxury lifestyle publications has expanded their sleek, oversized bimonthly format regional editions to Russia.
Seth Semilof, Publisher of Haute Living Media Group says, "We are excited to bring our business model to Russia. The digital platforms we have created for the Russian market is extremely exciting and cutting edge." Haute Living Founder, Kamal Hotchandani adds, "Russia is the largest luxury market in the world. We're taking Haute Living global with our next locations. We're looking at being in the Middle East and then South America as well. We're humbled by the fact that they came to us and we're excited to work together on this new venture."
Vera Dorinskaya is the exclusive owner of the Haute Living license in Russia, who is widely known in the Russian media sphere. Vera Dorinskaya, the founder of the publishing house DV-PRESS, has a lot of experience in fashion & gloss industry. She has established long-term relationships with influential partners such as Louis Vuitton, Chanel, Cartier, Fendi, Bottega Veneta, Salvatore Ferragamo, Bosco di Ciliegi and others.
Haute Living will become a powerful staple in the Russian luxury market. Aside from the similar examples of international editions, Haute Living will be adapted to the Russian context and audience. The edition dedicated to the luxurious lifestyle will be published 6 times per year in Moscow, Saint-Petersburg, Yekaterinburg, the Olympic Sochi and others.
Vera Dorinskaya says "The colossal experience in the luxury market segment gives me a certain feeling of what the luxurious edition ought to be. Haute Living fits in by all perfectly. It is the righteous magazine about the luxurious lifestyle. That format is a breakthrough for the Russian media and is a totally new experience for Russian readers. Therefore my choice was obvious. I share the values and the philosophy of this magazine. I fully dedicate myself to it."
About Haute Living: Haute Living produces a leading network of luxury publications currently serving New York, Miami, Los Angeles, San Francisco and Russia. Haute Living uniquely reaches into the hearts and minds of the most influential and elusive consumers in our country's most affluent destinations.