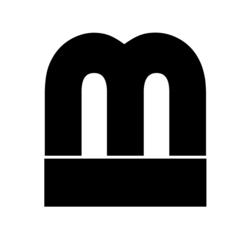 Bradenton, FL (PRWEB) September 05, 2012
Motus Global, a leading human performance technology firm, has teamed up with IMG Academy as the exclusive motion capture technology provider to the world-renowned education and sports training institution. Motus will establish a studio at IMG Academy to provide cutting-edge motion capture biomechanical analysis software and tools to the countless youth, adult, collegiate and professional athletes who call the campus their training home. IMG Academy will work with Motus to fully integrate motion-capture testing into athletic evaluations.
"We are always seeking ways to better customize training programs to our individual athletes," said Trevor Moawad, Director of Athletic and Personal Development, IMG Academy. "Motus' performance analysis software provides our coaching staff with yet another tool to help them tailor programs to an athlete's individual needs while taking steps to promote the most effective form and prevent injury."
Motus' movement analysis software and interactive tools for sports enables athletes to raise their level of performance and prevent injury, as a result of feedback from biomechanical analysis. Motus' lab at IMG Academy will employ the latest biomechanics technology and house the company's new product development division, staffed by leading scientists and engineers, to provide sport-specific services to coaches and athletes.
"Our mission is to provide innovative athletic training software to help maximize the performance of athletes of all ages and ability levels," remarked Motus Co-Founder and CEO Joe Nolan. "Biomechanical analysis provides accurate measurable data on athletes' movements, which can benefit them in a number of ways – such as correcting potentially bad habits, or analyzing swings to determine the best fits for tennis rackets or golf clubs."
Motus joins a growing roster of IMG Academy performance sponsors like Under Armour, Gatorade, TRX, Power Plate and SPRI. With more than 30,000 youth, adult, collegiate and professional athletes passing through its campus annually, IMG Academy is the ideal research 'lab' for sports performance technology. A critical number of serious youth athletes training year-round provide an even more attractive environment for performance companies looking to understand the habits and needs of a budding population.
About Motus:
Motus Global is a leading human performance technology firm, developing movement analysis software, interactive tools, and technology based consumer products, for sports. Headquartered in New York, motus is set to launch its flagship biomechanics research and development lab at IMG Academy, late 2012.
Founded in 2010 as Core Sports Technology Group, the mission is to develop and leverage technology, with a primary focus on software applications, which assist in the prevention of injury and raise the level of athletic performance. Through our proprietary software BionX™ and new technologies, including Microsoft's Kinect for Windows, we are focused on releasing these products and services to a mass-market.
The company participates in the Microsoft Kinect for Windows Testing & Adoption Program, and maintains strong research and development relationships with, The American Sports Medicine Institute, and Motion Analysis Corporation.
For more information about motus, please visit: http://www.motusglobal.com
About IMG Academy
IMG Academy is the world's leading integrated academic and athletic training establishment. For more than 30 years, IMG Academy has helped countless youth, adult, collegiate and professional athletes realize their full potential in life and in sport.
Today, the Bradenton, Fla.-based campus attracts 30,000 athletes from nearly 100 countries annually. IMG Academy offers youth camp and academy programs in a variety of sports, as well as athletic and personal areas of development. Additionally, IMG Academy offers training programs for professional athletes, teams and leagues from around the world.
IMG Academy is housed within the IMG Performance division of IMG Worldwide.
imgacademy.com
###
Contact: Johnny Esfeller, IMG Academy, john(dot)esfeller(at)imgworld(dot)com, 941-752-2461