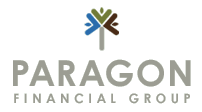 Free information packed seminar on how to sell to the US local, state and federal government
Ft. Lauderdale, FL (PRWEB) September 05, 2012
Paragon Financial Group announces a free information packed seminar on how to sell to the US local, state and federal government on September 28, 2012 from 8:30-10:30am. It will be located at the Marriott Cypress Creek in Ft. Lauderdale.
As a business owner, it is difficult to grow top line sales. However, selling to government entities is a great way to grow and diversify your sales. Presented by top expert Dr. Bill Hunter, this 2-hour seminar packed with hard-hitting information will introduce you to:

How to find contracts to bid on
How to submit a winning bid
How to fund the contract
How to meet financial requirements
Pitfalls to watch out for
ABOUT DR. BILL HUNTER
Dr. Hunter had over 25 years of experience within the military-industrial-legislative complex. He retired from the Government at the highest civilian level: Senior Executive Service. He was a Director for 10 years at the Executive Office of the President - Office of Management and Budget and was appointed to work with Vice-President Dan Quayle as a White House Fellow. He also served as Associate Administrator at the office of Federal Procurement Policy; Director, White House's Federal Acquisition Institute; Advisor to the Deputy Under Secretary of Defense.
Dr. Hunter has developed and implemented major federal procurement policy for many years. He is a widely respected authority in the areas of medical care services and government contracting.
ABOUT PARAGON FINANCIAL GROUP
For over 18 years, Paragon Financial Group has provided working capital solutions for growing companies throughout the U.S. They serve small to large-size companies across a wide variety of industries through invoice factoring, and purchase order financing up to $3 million per month in volume. Paragon is a leading source for receivables financing, government contract financing, payroll funding, and purchase order financing. For more information or to register please visit http://www.paragonfinancial.net.