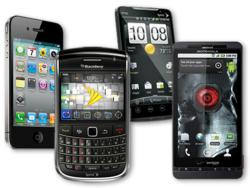 (PRWEB UK) 5 September 2012
With the imminent arrival of Apples new iPhone, people are already looking hard at their bank accounts to see if they can afford the probable £500 price ticket. But while £500 is a significant amount of most people's salaries, it is somewhat of a bargain compared to some mobile phones.
In a recent review, gadget insurer Protect your bubble reveals six phones that make the price of most smartphones look like a snip.
6. Geeks Favourite - iPhone 64GB - £699
Although the basic iPhone 16GB costs £499, its big brother the 64GB iPhone adds another couple of hundred pounds to the price. The 64GB is probably the most advanced phone on this list, and has the advantage of being by far the cheapest. The only downside is that by looking identical to the 16GB iPhone it won't allow for bragging rights down the pub, but its massive memory is a must for the hardcore mobile tech user.
5. Too cool for School - Tag Heur Racer - £2,335
Something that will allow for bragging rights down the pub, is the Tag Heur Racer, this will tick all the boxes. This carbon fibre android phone from the Swiss watch maker will do most of the things that the iPhone will, but will also take a bigger chunk out of your wallet.
4. Too cool for old Skool – Motorola 8000x £2,990 in 1986.
Before Carbon fibre smartphones existed the cool battle was won with huge bricks running on 12v car battery technology. First to start the trend was the Motorola 8000x, with a meaty £2,990 price to match its meaty stature, the original mobile phone would cost a healthy £6,400 in today's money.
3. Collectors items – Original Apple iPhone - £6,670
$10,000 was what one Ebay trader was asking for their iPhone. But while on the face of it that price looked eye watering, it was an original US made iPhone, unused and still security sealed; a real piece of mobile phone history. A time limited offer, it was unclear whether the ultimate collectors phone sold, as the item ended with no bidding history.
2. A blast from the past – Motorola V220 - £28,000
Before the touch screen smartphones, Motorola ruled with their range of flip phones.
But while most of these were left in handbags or kept in pockets, designer Peter Aloisson's modified V220 was different. With 1,200 diamonds, 18ct gold inlayed keyboard and a ticket price of £28,000 this was one phone for somebody that wasn't going to leave it tucked somewhere beneath their old receipts and assorted cosmetics.
1. The daddy - Diamond Crypto Smartphone - £827,000
While the other phones on the list are expensive they could be considered good value compared to the Diamond Crypto. In fact if each of the other phones was bought 18 times, it still would not hit the whopping £827,000 price tag of the Diamond Crypto . But does it look more than a million dollars? Well imagine an updated Nokia 3310 with a replacement 'chromed' plastic case and you're not a million miles away.
While these phones offer something different, it is the eagerly anticipated arrival of the next generation iPhone that is likely to cause the biggest stir, and with only a few weeks until its likely arrival, we are already getting ready to put it through its paces.
With prices starting from £5.99 per month for iPhone insurance, Protect your Bubble is the largest specialist provider of iPhone insurance in the UK. Visit Protect your bubble for an instant quote.
About Protect Your Bubble
Backed by a Fortune 500 company, Protect your bubble is the UK's largest specialist gadget insurer that also offers a wide range of gadget insurance products, iPhone insurance, Smartphone insurance, iPad insurance, tablet insurance and laptop insurance; all at affordable prices.
Related Links:
Gadget Insurance - uk.protectyourbubble.com/gadget-insurance/
iPad Insurance - uk.protectyourbubble.com/ipad-insurance.html
Mobile Phone Insurance - uk.protectyourbubble.com/gi-mobile-phone-insurance.html
Find Us On:
Facebook: facebook.com/ProtectYourBubble
Twitter: twitter.com/#!/protectyrbubble
YouTube: youtube.com/user/protectyourbubble