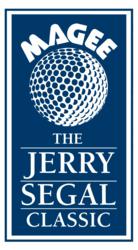 (PRWEB) September 05, 2012
The Jerry Segal Classic to benefit the patients of Magee Rehabilitation Hospital returns on September 21 at the ACE Club and Green Valley Country Club in Lafayette Hill, Pennsylvania. Over the past 23 years, the Classic, organized by the Friends of Jerry Segal, has raised more than $10 million for programs and services designed to support patients and their families during their time at Magee Rehabilitation Hospital.
"While in Magee recovering from a spinal cord injury, I made a promise that I would give back to them as much as they gave to me," said Jerry Segal, Founder of the Jerry Segal Classic and former patient of Magee Rehabilitation Hospital. "The Segal Classic is this promise in action. It's truly a labor of love, and my way of giving the patients and their families something I know is so important to their recovery: the belief it can be done."
Because the Jerry Segal Classic is organized completely by volunteers, every penny raised at the event goes directly to the patients of Magee Rehabilitation Hospital. These funds have allowed for the development of a number of new patient programs and services, including:

The Segal Housing Fund, which subsidizes guest housing to enable family members of patients who live far away to stay near their loved ones during rehabilitation and learn how to care for the patients when they return home;
The Segal Family and Friends Meal Program, which has provided patients' family members and guests with more than 50,000 meals as a way to defray their personal expenses related to hospital visits;
The Wendkos Stroke Center, which provides community-based activities and opportunities for socialization for stroke survivors and their families; and
New therapy equipment, including a new Lokomat treadmill for locomotor training and ReoTherapy.
"The funds raised each year through the Jerry Segal Classic have a tremendous, visible impact on our patients and their families," said Dr. Jack Carroll, President and CEO of Magee Rehabilitation Hospital. "We are truly grateful to Jerry and the Friends of Jerry Segal for their dedication to our mission, and we are humbled year after year by the outpouring of support we receive from the community."
The Classic begins with shotgun starts at 9:45 a.m. at ACE Club and 10:45 a.m. at Green Valley Country Club. The event includes brunch, golf, a cocktail hour with grand hors d'oeuvres, and live and silent auctions. For more information about the Jerry Segal Classic, including an advanced listing of auction items, please visit SegalClassic.com. For more information about Magee Rehabilitation Hospital, including the programs and services now offered thanks to funds raised from the Jerry Segal Classic, please visit MageeRehab.org.
###
About Magee Rehabilitation Hospital
Magee Rehabilitation Hospital, a founding member of the Jefferson Health System and part of the Regional Spinal Cord Injury Center of Delaware Valley and a model center for spinal cord injury, is the Philadelphia region's original provider of physical and cognitive rehabilitation. The not-for-profit health organization provides lifetime rehabilitation and wellness programs for individuals with spinal cord injury, brain injury, stroke, amputation, orthopedic injury, geriatric illness or work injury.