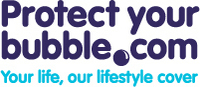 (PRWEB UK) 6 September 2012
Smart phones are becoming more integral than ever to the modern way of life. They are no longer relied upon simply for making and receiving calls, but more for keeping track of our lives and that of the world around us.
Recent research from telecommunications provider O2 highlighted how the new generation of mobile telephones are now primarily being used for:
1. browsing the internet
2. visiting social networks
3. listening to music
4. playing games
Making and receiving calls were ranked only fifth of a list of the top ten uses for a mobile phone. Other activities on the list were taking photos, using the Smartphone as a watch or alarm clock; email and texting, and reading books.
This research confirms just how much mobile phones have been integrated in to people's lifestyles. They're exceptionally lightweight and small, making them so easy to carry around. Plus, with each launch of an updated Smartphone, there is more amazing technology to enjoy and designed to meet consumers ever-demanding needs.
Of course, while it is great to have one portable, small gadget that holds just about everything needed at the push of a button, there may be the niggling question of "what if I lose my phone" at the back of people's minds.
Smart phones are not cheap to replace and with many people being so reliant on their mobile phones, how would they cope without one? In fact, in a recent study, Protect your bubble found Brits to be more attached to their mobile phones than their jewellery, showing just how important Smart phones are. This indicates that the practicality and convenience of a Smartphone now outweighs the sentimental value of a keepsake.
Taking out gadget insurance may be a worthwhile investment for those that own Smart phones. Covers generally provided by the mobile phone insurer can give the peace of mind needed should something happen to a mobile phone such as theft or damage.
Mobile phone insurance policies start from just £1.49 a month, so getting peace of mind that does not necessarily need to be expensive.
Protect your bubble UK research carried out via a Onepoll survey showed that nearly a third of all respondents (31%) would hate to lose or have their mobile phone stolen, compared to just over a fifth (22%) losing or having their jewellery / watch stolen.
Research conducted by 02: news.o2.co.uk/?press-release=making-calls-has-become-fifth-most-frequent-use-for-a-smartphone-for-newly-networked-generation-of-users
About Protect your bubble UK
Backed by a Fortune 500 company, Protect your bubble is the UK's largest specialist gadget insurer that also offers a wide range of insurance products, bicycle insurance, travel insurance, car hire excess insurance and pet insurance for cats and dogs; all at wallet-friendly prices.
Related Links:
Gadget Insurance - uk.protectyourbubble.com/gadget-insurance/
Mobile Phone Insurance - uk.protectyourbubble.com/gi-mobile-phone-insurance.html
iPhone Insurance - uk.protectyourbubble.com/ip-iphone-insurance.html
Find Us On:
Facebook: facebook.com/ProtectYourBubble
Twitter: twitter.com/#!/protectyrbubble
YouTube: youtube.com/user/protectyourbubble