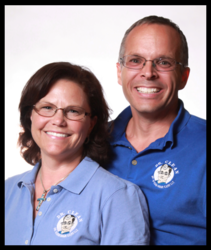 This is our opportunity to give back to the Tucson community we proudly call home.
Tucson, AZ (PRWEB) September 05, 2012
Southern Arizona residents feeling the pain of high gas prices have great news being offered by professional carpet cleaning in Tucson company Dr. Clean Home Care. The company has announced the return of its Dr. Clean fuel rewards give away. Following a cleaning service home owners will receive a $20 bill to fill their tank, and calling in the next 10 days qualifies them for $50 off stone or tile cleanings.
"We are all feeling the pain of high gas prices, this is our opportunity to give back to the community and do what we can to help out," stated Bruce Myers, owner.
People interested in taking advantage of the special offer are asked to call immediately in order to schedule their initial cleaning audit. According to the site, the company offers a guaranteed fast clean option and professional techs capable of removing the toughest stains and desert dusts.
In addition to carpet services, the company cleans floors, provides tile and grout cleaning, as well as water damage remediation services. Additionally, Dr. Clean provides a 100% no-risk satisfaction guarantee.
"We are proud members of the Southern Arizona community, let us help achieve the best looking floors and carpets possible," added Mr. Myers.
About Dr. Clean Home Care:
A family owned business, the professional Tucson carpet cleaning company is committed to giving its clients the best results to every home. Some restrictions do apply, Fuel Rewards program, expires 9/21/12. To take advantage of this limited time special offer, call 520-245-3284 now to schedule or visit today: http://www.drcleanhomecare.com/tucson-carpet-cleaning/