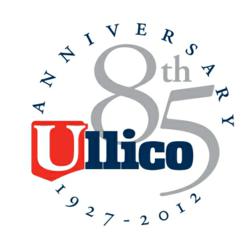 Washington, D.C. (PRWEB) September 04, 2012
Ullico Inc., the only labor-owned insurance and investment company, announced today it is launching a new promotional campaign to raise awareness about the importance of life insurance as part of Life Insurance Awareness Month in September.
Each week, Ullico will post on its Twitter and Facebook platforms information about its history of providing quality life insurance to union members and their families, tips to help consumers make informed decisions about their insurance needs, and information about the company's life insurance products. To learn more, follow Ullico on Twitter at @ullicoinc or "like" Ullico on Facebook at http://www.facebook.com/UllicoInc.
"We know firsthand what a difference life insurance can make for families who have lost a loved one," said Edward M. Smith, president and CEO of Ullico Inc. "It is important that union members and consumers everywhere have life insurance coverage to meet their family's financial needs."
Ullico offers term and whole life insurance, accidental death and dismemberment, and supplemental insurance to union members, union contractors and employers through The Union Labor Life Insurance Company (Union Labor Life). Formed in 1927, The Union Labor Life Insurance Company is a member of the Ullico family of companies, which includes Ullico Investment Advisors, Inc.; Ullico Investment Company; Ullico Casualty Company; and Ullico Casualty Group Inc.
Now in its ninth year, Life Insurance Awareness Month (LIAM) is an effort to raise awareness among consumers about the need for life insurance. For more information, visit http://www.limra.com/liam/.
For 85 years, Ullico has been a proud partner of the labor movement, keeping union families safe and secure. From insurance products that protect union members and leaders, to investments in building projects that have created thousands of union jobs, our customers continue to trust us with protecting their families, employees, businesses and investments. For additional information, visit http://www.ullico.com.