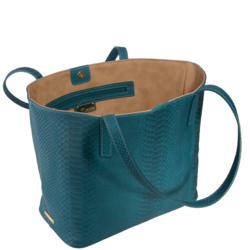 "We just love to bring a bit of Madison Avenue to downtown Chappaqua... Our special events are just that-special!"

-Tara Mikolay, Owner
Chappaqua, NY (PRWEB) September 04, 2012
Desires has always been known for their Diamond engagement rings and designer jewelry. Recently, expansion of the company allowed for a dip into the fashion world! Desires by Mikolay showcases the best in gift, home and designer handbags and accessories.
GiGi NY uses the finest of leather products, and does the private label for Tiffany & Co. and Barney's NY. Their Fall color palette will appeal to fashionista's everywhere! Bold pops of fuchsia, teal, purple, indigo and burnt orange are showcased on everything from the mini wallet ($70) to the bestselling teddie tote ($285).
The Ladies Shopping event is on Thursday September 13th from 11am-7pm at Desires by Mikolay. Desires is located at 55 King Street Chappaqua, NY 10514. Known for their fabulous special events & trunk shows, Bags & Bellini's is open to the public.
Ladies everywhere will come out to view the entire GiGi NY line of handbags, clutches, wallets & accessories. Desires by Mikolay will be offering 10% off of all GiGi NY products that day only.
Attendee's will be entered to win this season's IT bag-the 'All in One Clutch' in Teal.
Customers will enjoy complimentary Bellini's & French Macaroons while they shop. Owner Tara Mikolay knows that shopping can take a lot out of you... She arranged for complimentary mini facials from Amanda Birch. With all this great fashion and pampering-Bags & Bellini's is an event you will not want to miss!
RSVP on event Facebook Page.
Contact: Tara Mikolay 914-522-5854
Date: Thursday, September 13th
Time: 11am-7pm
Location:
Desires by Mikolay
55 King Street Chappaqua, NY 10514