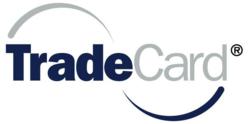 For years we've seen capital costs simply passed down the supply chain. Our goal from the beginning was to minimize these costs, not just move them around.
New York, NY (PRWEB) September 05, 2012
TradeCard, Inc., the supply chain collaboration and global trade platform used by more than 10,000 retailers, brands, manufacturers and service providers, has been recognized for its robust supply chain finance offering. TradeCard is profiled in a research report published by Aite Group in June, 2012 encompassing solutions that optimize the transactions, working capital, and costs of all collaborative supply chain processes, from product design to the store shelf.
More than 25 financial institutions on the TradeCard Platform deliver services into the transaction lifecycle to allow buyers to extend payment terms and lower costs, removing the strain from suppliers.
"The evolution from the financial supply to the physical supply chain has provided TradeCard with significant experience in building the right connections between the two chains," said Enrico Camerinelli, Senior Analyst at Aite Group. "This means the ability to identify the process events in the physical chain, such as shipping goods or issuing a PO, that trigger correspondent processes on the financial chain, including payment execution or customs management."
Click here to download the full supply chain finance report.
"The TradeCard Procure to Pay platform is designed to execute payables automation and allows complete visibility of POs and invoices. The platform infrastructure connects trading partners and extends visibility to work-in-process (WIP) items to track goods and reduce risk for parties financing those goods," Camerinelli added.
TradeCard helps buyers and suppliers remove capital-related costs and risks from the supply chain by delivering access to on-demand financial services in an open account environment, eliminating the need for letters of credit. Suppliers obtain capital when they need it, based on the creditworthiness of the buyer, without impacting their balance sheets. Visibility into key events in the transaction lifecycle enables events-driven financing programs, such as invoice discounts and pre-export financing.
"From its early stages, TradeCard was established to deliver value on both sides of the transaction to buyers and sellers," said Guy Rey-Herme, President and COO, TradeCard, Inc. "Financial services are a key component in our ability to deliver value to sellers and mitigate overall risk in today's global supply chains. We reshaped the financial supply chain world by connecting all parties on a single network that deploys an auto-compliance engine to trigger financing. For years we've seen capital costs simply passed down the supply chain. Our goal from the beginning was to minimize these costs, not just move them around. Today, we have more than 10,000 trading partners on the TradeCard network who truly collaborate on transactions to remove costs, complexity and risk. Buyers, suppliers and financial institutions praise the visibility and agility TradeCard delivers into every transaction. Visibility and agility between parties enables events-triggered financing throughout the lifecycle of an order."
About Aite Group
Aite Group is an independent research and advisory firm focused on business, technology, and regulatory issues and their impact on the financial services industry. With expertise in banking, payments, securities & investments, and insurance, Aite Group's analysts deliver comprehensive, actionable advice to key market participants in financial services. Headquartered in Boston with a presence in Chicago, New York, San Francisco, London, and Milan, Aite Group works with its clients as a partner, advisor, and catalyst, challenging their basic assumptions and ensuring they remain at the forefront of industry trends.
About TradeCard, Inc.
Since 1999, TradeCard, Inc. has transformed global supply chain collaboration by boosting visibility, cash flow and margins for over 10,000 brands, retailers, suppliers and service providers operating in 78 countries. TradeCard delivers a cloud-based network that enables complex, multi-enterprise sourcing transactions across multiple layers of the supply chain. More than 45,000 individual users leverage the TradeCard Platform to streamline transaction flows, from purchase order through production tracking, shipment and payment. Embedded financial services throughout the supply network reduce capital costs and minimize risk. Multi-enterprise collaboration on the platform delivers visibility into the movement of goods, from raw materials to the store shelf. TradeCard's on-the-ground trade experts around the world allow entire supply networks to rapidly join and drive value through the platform.
The world's leading retailers and brands, including Levi Strauss & Co., Columbia Sportswear, Guess and Rite Aid, leverage the TradeCard Platform and its member network for sourcing and global trade. TradeCard, Inc. is headquartered in New York City, with offices in San Francisco, Amsterdam, Hong Kong, Shenzhen, Shanghai, Taipei, Seoul and Colombo. TradeCard is located online at http://www.tradecard.com.
# # #