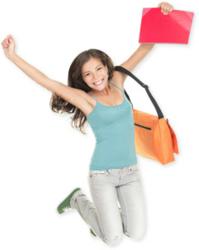 Students of any age can find tutors not just for school but also for recreational purposes like learning a new language, instrument or computer skill
Chicago, IL (PRWEB) September 05, 2012
WyzAnt.com, the nation's premier tutor-student matching service, announced today the launch of the Win a Year of Tutoring Sweepstakes. Anyone can enter, and on November 15th, up to two lucky winners will each receive over $2,000 in free tutoring.
The sweepstakes is announced as students return to the classroom for the beginning of the 2012/2013 school year. "The start of a new school year is an exciting time bringing with it new opportunities and challenges for students and parents alike," said Daniel Breiner, WyzAnt's Director of Marketing. WyzAnt tutors offer instruction in a wide array of subjects making it possible for students of any age to find tutors not just for school but also for recreational purposes like learning a new language, instrument or computer skill. "You can learn a lot with a year of private, in-person instruction," said Breiner. "We look forward to seeing how students take advantage of this giveaway, and we're eager to find out how much they're able to achieve throughout the course of the year."
WyzAnt's Win a Year of Tutoring Sweepstakes is unique in that it encourages entrants to tell their friends and family about the giveaway. WyzAnt is giving entrants an extra chance to win for each person they refer. In other words, if someone you refer wins the drawing, WyzAnt will double the prize and give each of you a year of free tutoring. WyzAnt makes it easy for entrants to spread the word with a suite of sharing tools and also tracks the number of referrals made in real-time so that entrants know the number of chances they have to win.
Winners of WyzAnt's Win a Year of Tutoring Sweepstakes will be drawn on November 15, 2012.
About this Company: WyzAnt.com is the nation's premier marketplace for tutors and students, offering an easy-to-use and secure environment designed to foster learning though one-on-one instruction. WyzAnt maintains an "A" rating with the Better Business Bureau and allows students to begin lessons with the security of a 100% satisfaction guarantee. Students and parents can visit WyzAnt.com to find tutors in a variety of subjects spanning academics, test preparation, music instruction and computer and career training. To learn more and to hear what WyzAnt customers have to say, find WyzAnt on Facebook or visit the WyzAnt LinkedIn page.