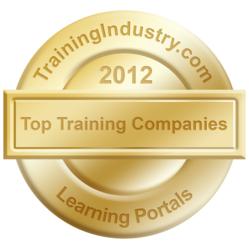 Wellington, New Zealand (PRWEB) September 04, 2012
Selection of this year's Top 20 Learning Portal Companies list was based on the following criteria:

Breadth of functionality and capabilities
Commitment to the corporate training market
Industry visibility, innovation and impact
Number and strength of clients
Geographic reach
Click here to view the Top 20 Learning Portal Companies
"This is a very exciting step for our company as it affirms our strategy and direction. We think learning portals should be highly flexible at a lower cost of ownership. The recognition from TrainingIndustry.com shows Totara LMS is well positioned to shake-up the marketplace for LMS and Learning Portal Solutions. " said Willem Boom, Vice President – Partner Solutions at Totara Learning Solutions.
"These companies offer a variety of learning portal services and present various levels of customization for their clients. There is also a strong focus on improving the ease of use through simple, innovative platforms and interfaces" said Doug Harward, Chief Executive Officer of Training Industry, Inc.
About TrainingIndustry.com
TrainingIndustry.com spotlights the latest news, articles, case studies, and best practices within the training industry. Our focus is on helping dedicated business and training professionals get the information, insight, and tools needed to more effectively manage the business of learning.
Go to http://www.trainingindustry.com for more information and resources.
About Totara Learning Solutions
Totara is an open source learning management system for the corporate sector based on Moodle. Totara LMS has a range of enhancements over and above the wide-ranging functionality already available in Moodle. These enhancements are designed specifically for corporate organizations and include:
Individual development plans
Classroom management
Team management
Competency management
Learning paths
Program management
Sophisticated reporting
Enhanced search
Totara LMS is sold and serviced via a global partner network. The Totara LMS Partner Program is designed to support organizations in delivering enterprise LMS solutions to their clients.
Please visit http://www.totaralms.com