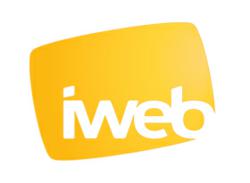 Montreal, Quebec (PRWEB) September 05, 2012
iWeb, global provider of internet hosting services and IT infrastructure, is among the first hosting providers to offer Windows Server 2012. The new Microsoft server OS has been available on iWeb.com from September 4, the same day as the Microsoft product launch.
The new version of Microsoft's server is seen as something of a revolution, with hundreds of changes to the server's features and interface. One of the notable advancements is the new generation Hyper-V, which Microsoft hopes will set a new benchmark for virtualization.
From September 4 the Windows platform is also available on iWeb's range of Smart Servers, meaning that Windows is now available across iWeb's entire range of dedicated servers.
These developments follow the introduction of Intel Xeon E3 and E5 processors to iWeb's line up. The E3 and E5 processors offer improved power and reliability and are recommended by iWeb for use with Windows Server 2012.
About iWeb.com
iWeb provides the on-demand server and cloud infrastructure that allows over 20,000 customers worldwide to deliver today's Internet-based technologies and to create tomorrow's online innovations. Since 1996, Montreal-based iWeb has been rated among the world's top web infrastructure providers based on performance and reliability and among Canada's fastest growing companies.
iweb.com