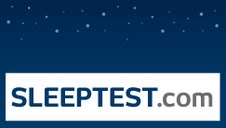 The sleep apnea and snoring problems in our society can lead to poor overall health conditions caused by inadequate sleep and rest.
Portland, OR (PRWEB) September 04, 2012
Dr. Robert Thompson is now one of the select dentists across the nation that is currently treating people who suffer from sleep apnea, through oral appliance therapy (OAT). "An oral appliance is specifically made for repositioning your jaw so that the airway is maintained open during sleep. It has been found to be a more acceptable alternative treatment for those who suffer from this condition at night," Thompson said.
OAT is an alternative to the continuous positive airway pressure (CPAP) mask, which is considered to be the 'gold standard' for sleep apnea patients for those that can tolerate it. Unfortunately, CPAP treatment can be challenging and is not for everyone. CPAP intolerance is far more common than people realize. "Many people find the CPAP mask difficult and sometimes impossible to wear at night," Thompson said.
Sleep apnea is estimated to affect millions of people, many of which go undiagnosed. The Mayo Clinic defines sleep apnea as "a potentially serious sleep disorder in which breathing repeatedly stops and starts." Obstructive sleep apnea (OSA) is considered to be the most common form. The amount of time of each apneic occurrence can range from seconds to minutes.
"I feel that the sleep apnea and snoring problems in our society can lead to poor overall health conditions caused by inadequate sleep and rest. These conditions over a prolonged period of time can lead to more serious conditions including premature death," Thompson said. According to the Centers for Disease Control and Prevention, "OSA increases the chances of a heart attack, stroke, type-2 diabetes, obesity, brain damage, and depression."
Dr. Thompson is currently offering a free consultation to those who feel that they might be at risk or suffering from sleep apnea. "Most people are not aware that they have sleep apnea, understand what it is, the conditions it may cause, or the treatment options. I feel as a health care practitioner, I have a community responsibility to increase public awareness," Thompson said.
Robert Thompson DMD, MAGD, began his practice after graduating from Oregon Health Sciences University as a dental officer in Okinawa, in the U.S. Army. After serving his tour with the army he began practicing dentistry in Beaverton, Oregon. Over the years he has established and purchased nine additional dental offices under the name, TenderCare Dental Offices.
For more information or to schedule an appointment, call Dr. Thompson at the Gladstone location at 503-656-1208 or visit the TenderCare Dental website for other locations at http://www.tendercaredental.net. Visit SleepTest to take an online questionnaire and find out if you may be at risk for having sleep apnea.
SleepTest.com is an online resource dedicated to educating the public on the dangers of untreated sleep apnea and treatment options for those who suffer from it. The goal is to offer a free preliminary online screening that can help identify people who may be at risk for this rapidly growing sleep disorder. This preliminary screening is quick and easy, and can be completed in about 5 minutes. SleepTest.com has partnered with dental sleep medicine giant, Sleep Group Solutions (SGS) to help offer the most comprehensive dental sleep solution in the industry.