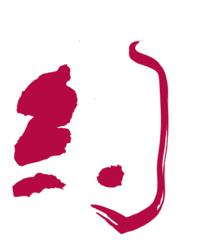 I am convinced that the impact of the Chinese will become more visible as more and more of them are taking a leadership role in our societies and global scene.
New York, NY (PRWEB) September 05, 2012
As the headline event of YUE National Luxury Week™, YUE Power 100™ Award Gala Dinner will bring together preeminent Chinese and American leaders to salute the honorees' contributions on the cross-cultural understanding between China and United States.
"As a publication that speaks with Chinese sensitivity and international outlook, YUE is not here to celebrate the Chinese ethnicity or identity per se. Rather, YUE Power 100™ Award recipients embody, through their professional calling and community services, a triumph over any singular culture and the beauty of negotiating among multiple identities. Our winners are not only powerful, but also empowering. They are the agents for positive changes," said Chiu-Ti Jansen, Publisher of YUE magazine, "I am convinced that the impact of the Chinese will become more visible as more and more of them are taking a leadership role in our societies and global scene."
Winners of the YUE Power 100™ are accomplished Chinese or Chinese American leaders who have succeeded in their fields in both China and in United States, and have demonstrated pride in their Chinese heritage. They have enhanced Chinese-American cultural interactions and have broken barriers for Chinese or Chinese Americans in their fields. They also have contributed to the wellbeing of the communities in China, United States and around the world.
YUE will announce the 2012 Power 100™ winners in its upcoming Fall 2012 issue and through major national and international media.
For more information about the YUE Power 100™ Gala Award Dinner, please visit http://www.yuemagazine.com or call 212.407.9343.
About YUE Magazine
YUE, the preeminent Chinese-English lifestyle magazine, is published by a joint venture established by Observer Media Group and CHINA HAPPENINGS™. YUE is modern luxury Chinese travelers' gateway to the high-end, history-rich brands across fine jewelry, watch, fashion, art, culture, design, real estate and lifestyle industries in New York City. Since its launch in November 2011, YUE has gained a following among the Chinese business and leisure travelers and New York luxury businesses as the embodiment of New York's international lifestyle.
About Observer Media Group
Observer Media Group offers its readers the most cutting-edge reporting available in a variety of platforms and written by an editorial staff known for distinctive and discerning style and wit. With its weekly newspapers, The New York Observer and The Commercial Observer, its magazines, NYO Magazine and Observer Scooter, the cultural email newsletter, Very Short List and websites, PolitickerNJ, Observer.com, GalleristNY.com and BETABEAT.com, the Observer Media Group is emblematic of journalism today -- a bridge spanning traditional and future media.
About CHINA HAPPENINGS™
CHINA HAPPENINGS™ is a multimedia platform founded by Chiu-Ti Jansen, Publisher of YUE Magazine, to focus on the lifestyle and cultural industries of contemporary China. Ms. Jansen wrote a column titled CHINA HAPPENINGS for NYO Magazine. She has also written on Chinese luxury lifestyle and cultural scenes for English publications such as Sotheby's at Auction Magazine and the Whitewall Magazine. A native speaker and writer of Mandarin Chinese, she regularly contributed to the China Times, the United Daily and the Artist Magazine on a wide array of cultural and art-related issues. Prior to founding CHINA HAPPENINGS™, Ms. Jansen was a New York-based corporate partner of Sidley Austin LLP, an international law firm of approximately 1,700 lawyers. Educated at National Taiwan University with advanced degrees from Yale and Columbia, Ms. Jansen is currently an International Honorary Ambassador of the Lang Lang International Music Foundation, a member of the Contemporary Art Advisory Committee of China Institute in America, a Board Member of the Couture Council of Museum at the Fashion Institute of Technology (FIT) and a life member of the Elizabethan Club (for Renaissance Studies) of Yale University. The Art and Living Magazine recently features her in an interview included in its 2012 Bridging the East and the West Edition. She has appeared as a fashion expert in China's top-rated fashion/beauty show "I Am a Great Beauty" and has been interviewed by Wall Street Journal, Women's Wear Daily, World Journal, Jing Daily, SINOVISION, China Press, Sing Tao Daily, among others.