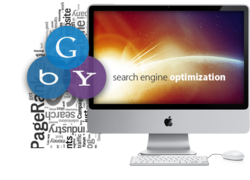 For many people -- but especially those who are new to online selling and e-commerce -- the challenge of adding a website to various search engines is confusing, time consuming, and many times, costly
(PRWEB) September 05, 2012
Webmasters, business owners, niche marketers and everyone else who wants to add their website to key search engines – and doesn't want to waste time having to manually submit their URL each time, or spend hundreds of dollars on a consultant to do it for them – can now take advantage the quick, easy and surprisingly low-cost URL submission solution at ExactSubmit.com.
For just $29.99, ExactSubmit will add a website to 140 search engines, including Google, Bing and Yahoo. Customers require no knowledge or experience in SEO, SEM, keyword optimization or Internet marketing. They simply fill out a simple SEO submit form, and ExactSubmit submits their URL to search engines across the Internet in a matter of minutes.
According to the Pew Internet Project, 92% of Internet users rely on search engines to find information, products and services on the web. Even more remarkable is that 60% of Internet users rely on search engines each day – that's double the number of searchers from just a few years ago.
"For many people -- but especially those who are new to online selling and e-commerce -- the challenge of adding a website to various search engines is confusing, time consuming, and many times, costly," commented a spokesperson from ExactSubmit. "Fortunately, our solution makes the process incredibly easy and simple. It's the quick, easy, smart and very affordable way to start getting website traffic today!"
People who want instant search engine exposure, and avoid the time, hassle and costs of adding a website to Google, Bing, Yahoo and dozens of other important search engines, can take advantage of ExactSubmit's URL submit solution at http://www.exactsubmit.com. The solution costs a one-time fee of only $29.99.
For more information or media inquiries, contact ExactSubmit at (484) 483-1010, or email info(at)exactsubmit.com.
About ExactSubmit
ExactSubmit is an innovative and automated solution that submits URLs to 140 search engines in a matter of minutes. It's the fast, easy, trusted and very affordable way to generate immediate SEO exposure, drive website traffic, and generate conversions. Learn more at exactsubmit.com.