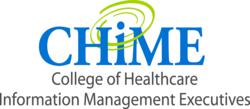 Ann Arbor, MI (PRWEB) September 06, 2012
Cook Children's Medical Center in Fort Worth, Texas, has achieved wide adoption of an electronic bar-coding system that verifies medication delivery is correct before pediatric patients receive it.
Careful planning and ongoing support and attention to how clinicians are using the technology have resulted in widespread use of the bedside medication verification system. Executives at Cook Children's report that more than 97 percent of medications and patients are scanned before patients receive treatment.
Cook Children's story is being featured in an in-depth case study, "Changing the Culture: One Hospital's Journey to Improve Care Delivery with Bedside Medication Verification," developed by the College of Healthcare Information Management Executives (CHIME) intended to highlight how information technology can improve health care delivery and to detail how providers are successfully implementing technology to promote sharing of best practices in IT implementation.
Verifying medication doses are crucial in care delivery, and especially so for pediatric patients, because dosages typically vary dramatically, based on the weight of the patient. Either too low or too high of a dose can reduce the effectiveness of treatment or potentially harm the patient through an overdose.
Beginning in November 2010, Cook Children's implemented a bedside medication verification system to prevent such variances in drug administration. Bedside medication verification uses integrated technology to check in real time, before medication is administered to a patient, to make sure the right medication is being given in the right dose to the right patient at the right time and in the correct manner – commonly called the "Five Rights" of medication administration.
Achieving those five rights are especially crucial when it comes to tiny patients, like those who are Cook Children's clientele, says JoAnn Sanders, MD, the organization's patient safety officer and the project sponsor for the bedside medication verification program.
"We can do so much good with medication, but also so much harm when we make medication errors," Sanders said. "Bar coding takes a lot of the elements of human error away. It ensures that you have the five'rights' of medication safety and that you verify them before you give any medication." BMV thus serves as an important tool for nurses and respiratory therapists, providing another layer of safety to augment the critical thinking skills developed in years of training and on-the-floor experience.
To implement the new system, an implementation team was formed with participants from a variety of departments within the hospital, including various nursing leaders, the pharmacy department and information technology (IT). The team worked together to map out a phased implementation in the 428-bed facility, and then a strategy to use data to encourage the bar-coding system as they treated every patient.
That core group continues to meet, more than a year after implementation of the technology, to enable maintenance of the program and continuous improvement in the process, underscoring the importance of BMV to Cook Children's patient safety program.
While bearing responsibility for the installation of the technology, Cook Children's information technology department was at the table to enable the project, but not to lead it, said Theresa Meadows, a CHIME member and senior vice president of information services and chief information officer for Cook Children's Health Care System. "It wasn't an IT project," Meadows said. "It was driven by the clinicians, and that made a huge difference."
Placing the project as a patient safety initiative under direction, and with the input from the core team, cast the project in a different light, Sanders said, and members of the core team sought out feedback for how the project would change care delivery and what would be needed to make it work.
The case study is the first in a series entitled "When IT Matters: Improving Care Delivery and Patient Outcomes through Technology." Launched by CHIME, a professional organization based in Ann Arbor, Mich., the case studies are intended to provide some technical detail for successful IT implementations but also to show non-IT both the benefits and challenges of installing information technology in healthcare organizations today.
The full case study can be accessed at
http://www.cio-chime.org/chime/press/CaseStudy/Case_Study_FINAL.pdf