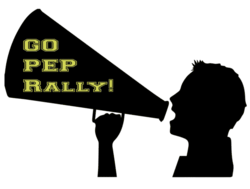 Dr. Wayne Iverson, co-founder of the National Doctors Tea Party, said, "This Go PEP Rally Super PAC will get the job done restoring America."
San Diego, CA (PRWEB) September 05, 2012
California Tea Party Group, Go PEP Rally, is launching a new crowdfunding campaign to empower voters with information on their plans. The launch of this RocketHub page comes after announcement that presidential elections are allowing text message donations, proving that donation platforms need to be easy to access and use for all types of fundraising. According to a USA Today article posted August 31, both the Romney and Obama campaigns are unveiling programs with which citizens can make donations to the presidential candidates. This release of information proved the importance to Go PEP Rally of having an online donation page where everyone can help to fund the plan to end economic insecurity in 3 California districts.
Much like the text message donations being allowed by the Romney & Obama campaigns, GO Pep Rally will be allowing donations on their RocketHub crowdfunding platform as part of their "join the alumni of freedom" movement. Public support for the Go PEP Rally group has been overwhelming. In fact, Dr. Wayne Iverson, co-founder of the National Doctors Tea Party, impacting more than 18,000 physicians and health-care professionals, said, "This Go PEP Rally Super PAC will get the job done restoring America." Dr. Gary Cass and Maureen Guffanti, co-founders of the 700-member Tri-City Tea Party, agreed. "If we can get 4 candidates elected with one set of volunteers, all working in one small area of the county, we've got to do it."
"PEP" is an acronym for Plescia, England, Popaditch-- the last names of the candidates of the group's focus. Go PEP Rally, a political action committee (PAC) founded by grassroots specialist, Woody Woodrum, San Diego, CA, was created to focus on 3 specific candidates, running in 3 different districts, and Jim Miller for a county judgeship position. By data-mining county maps and the voter rolls, Woodrum found that these districts overlap each other at one particular juncture, an unusual occurrence, thanks to the recent redistricting in California. Because Go PEP Rally is a Federal Super PAC, they can accept any amount of money from anyone, including businesses, to fund their plan.
The concept behind the RocketHub launch is to allow donations for those who want to fund Go PEP Rally's passion of informing voters on their plan to eliminate economic insecurity. Many concerned citizens may want to donate to their efforts, but may not have the time to make phone calls, study the districts & candidates, or participate in other actions to help get Go PEP Rally's preferred candidates elected. Much like the presidential campaign allows text messaging as an easy way to donate, Go PEP Rally is announcing their new crowdfunding platform to easily allow community members to make a donation today. The donations made on their RocketHub page will fund their plan to end economic insecurity through the election of the four previously mentioned candidates. To empower voters with information on Go PEP Rally's plan, make a donation today by visiting http://www.rockethub.com/projects/10256-go-pep-rally.