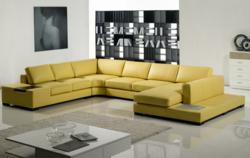 Free shipping and Free Return
Los Angeles, CA (PRWEB) September 06, 2012
Modern Furniture Warehouse, as it continues to add to its "total package" model invites consumers to shop smarter with Zuo Modern Furniture. The partnership brings to American consumers those sleek contemporary home furnishings that are gracing European living spaces. From eclectic folding tables to stylish patio designs, Zuo Modern Furniture's mission is simple: to deliver quality home furnishings that are in tune with the most relevant trends - all the while ensuring affordability is built into each design.
The Modern Furniture Warehouse mission is the same as it was when it was first founded more than six years ago - to become a world wide provider of the biggest names in the home furnishings sector. Now, Modern Furniture Warehouse is pleased to announce its free shipping and free return shipping for Zuo Modern Furniture, thereby eliminating the risk and worry over whether a particular design will work with a consumer's home layout.
Zuo Modern Furniture recently announced it was expanding its operations to Brazil, making the international company the "go to" manufacturer in four countries. Its latest expansion, like Modern Furniture Warehouse's, is to provide convenience, luxury and quality for millions of consumers.
To learn more about Modern Furniture Warehouse and its partners, visit the online warehouse at modernfurniturewarehouse.com. Feel the difference a company that's committed to its customers can make while offering distinctive living room furniture, bedroom furniture, patio designs and home decor for every room in your home. With military discounts, financing options and a host of coupon codes, owning the latest contemporary designs has never been easier. Further, the company has invested millions in strategically locating warehouse points around the nation for even faster turn around times.