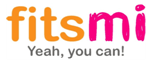 New York, NY (PRWEB) September 13, 2012
As an innovator offering creative approaches to the childhood and adolescent obesity issue, Life 180, Inc., creator of fitsmi.com, a safe, fun and effective web community for overweight teen girls, and its separate companion site for parents, fitsmiForMoms.com, is participating in The Childhood Obesity Challenge.
The Childhood Obesity Challenge, sponsored by the American Journal of Preventive Medicine and the Robert Wood Johnson Foundation, is an online competition seeking to encourage a variety of solutions to this nationwide epidemic.
"At fitsmi.com, we know that teen girls need their own place to go to get advice, have access to tools designed specifically for them, and get the support of their peers," explained Linda Frankenbach, founder and CEO of Life 180, Inc. "We also know that parents play a critical role in the health of their children which is why we created fitsmiForMoms.com. Offering specific solutions is key so we are delighted to be a part of this worthwhile challenge. Together we can create a healthier nation."
The public is encouraged to go to The Childhood Obesity Challenge web site to vote on their favorite submissions until September 30th. Entries will also be judged by a panel of well-known experts in the field and winners will receive a cash prize and recognition in the American Journal of Preventive Medicine.
About fitsmi.com and fitsmiForMoms.com:
fitsmi.com is an online community where teen girls (ages 13-18) struggling with their weight can go to feel good about themselves, get reliable information, laugh, build friendships, find support, set goals and stay on track by using the fitsmi Change Machine. The fitsmi Change Machine, and the mobile version, fitsmi2Go, were designed to assist girls in creating personal daily attainable goals that promote positive healthy and sustainable change, as well as to be a social network where girls can help each other. Beginning this fall, girls will also be offered additional support through group coaching.
fitsmiForMoms.com, a web community for parents of children struggling with their weight, is a separate companion site to fitsmi.com. fitsmiForMoms.com supports parents by offering information on raising healthy children and inspires them to make good nutrition and exercise a priority.