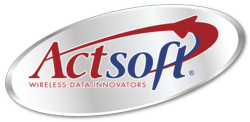 Actsoft provides a solution to help keep Mobile County School students safe using AT&T phones.
Tampa, FL (PRWEB) September 04, 2012
Actsoft, Inc. a leading provider of GPS tracking and mobile resources management (MRM) software announced today that it has partnered with the Alabama's Mobile County Public School School System and AT&T to provide a unique tracking tool to monitor buses speeds and location. This type of advanced solution helps keep children safe and provide parents with peace of mind.
As part of this partnership, more than 600 school buses throughout the country will be installed with new cell phones from which drivers will also be able to clock in and out from. Drivers will gain better communication with school officials and will be able to utilize the phones in emergency situations. Since the phones are locked in special boxes installed near the steering wheel, they can only be used once the bus is stopped, mandating that drivers pull over to the side of the road and push a button on the phone to call.
Now, when a parent contacts school officials, they can instantly receive verification of their child's whereabouts. School officials simply access a dashboard and view all buses speeds, locations and direction.
"With Comet Fleet, the system of transporting children to and from school in a safe manner is made easier. We're so excited about this new partnership between Actsoft and Mobile County Schools. Seeing our products positively affect operational efficiencies in the communities we serve is always a big win for us," stated Eric Rabinovitz, Actsoft Executive Vice President.
About Actsoft, Inc.
Actsoft, Inc. is a leading developer of GPS based mobile applications for today's business with workers on the go. Their products include Comet EZ, Comet Tracker, Comet Mobile Worker, Advanced Wireless Forms, and DashTrac. Actsoft provides enterprise solutions through all major wireless carriers to thousands of companies in the United States, Canada, and many locations throughout the world. Founded in 1996, Actsoft, Inc. is headquartered in Tampa, Florida. Actsoft was the recipient of Frost & Sullivan 2009 Customer Service Excellence Award and most recently voted one of Tampa Bay's Top Workplaces. For more information, visit http://www.actsoft.com.