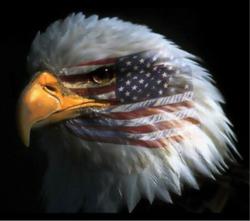 (PRWEB) September 10, 2012
The United Sovereignty Alliance is non-partisan and has been formed to address the issues of the founding fathers when writing the Declaration of Independence. On September 10th the United Sovereignty Alliance web page will be up dated with many First Amendment Rights that the people must vote on in a referendum against the government.
According to Burton F. Hill, Founder and C.E.O. of the United Sovereignty Alliance, "On July 8th the Liberty Bell rang again celebrating 236 years of freedom, yet many of our First Amendment Rights that bell rang for are being infringed on by an overbearing government and those who do not believe in the Creator [God]."
The following Legislative Branch Reforms will also be listed on the United Sovereignty Alliance website:
1. The Legislative Branch shall return to a constitutional two-thirds vote on all legislation. As stated in Article 1 Section7 Clause 2, no legislation shall be signed by a President if not passed by a two-thirds vote in both houses of legislature.
Note: According to the United Sovereignty Alliance, neither house of the legislature has been granted anything less than a two-thirds majority vote through a Constitutional Amendment process, yet they were authorized a lower vote by the Supreme Court for budgetary items. Both houses have exceeded what they were granted by the court, yet the legislature expects all Americans to abide by laws constitutionally fraudulent which violate the Constitution and the Rights of all Americans to due process.
2. Term Limits: Maximum elected service shall not exceed 18 years
Senate: 3 Terms
House: 6 Terms whereas if Terms are changed to 4 years by Constitutional Convention limit shall 3 Terms. If after serving in House any member may seek 1 Term only in Senate.
3. All Congressional Pensions shall be voided and reset to maximum $12,000 per year to Term limit.
Senate Pension for 1 term shall be $72,000
House Pension for 1 term shall be $24,000
4. All Congressional members shall be responsible for their own Health Insurance coverage which shall end at term limit served.
5. All Congressional members shall be responsible for their auto lease.
6. All Congressional salaries shall be reset to 1985 levels and frozen with no self- imposed raises.
7. All perks for congressional leaders shall end effective when they leave office.
For more information about the United Sovereignty Alliance please visit http://unitedsovereigntyalliance.org/
###