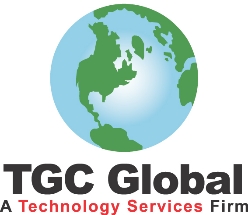 We are offering attestable, proven solutions that help move the customer to sign on the bottom line; that will always help build a channel
New York, NY (PRWEB) September 06, 2012
Today, TGC Global, whose CTO Advisory ™, InCloud Suite ™ and Cloud Gateway ™ programs were all launched successfully in 2012, announced the launch of their TGC Partner Program.
"We have attracted significant interest on the part of software, hardware, data center services companies to help them evolve their product offering to meet the needs of the IT as Services marketplace. It turns out our team of ex CTO's and software developers can facilitate the building of new SaaS, PaaS and IaaS enterprise class offerings," stated Mayande Gowon, President and CEO of TGC Global.
The program is expected to help TGC expand its presence in markets such as health care and in geographical regions such as Europe and Asia.
"Products and services come first and then the global channel can be built," says Art Nazzaro, Managing Partner, TGC Global. "We are offering attestable, proven solutions that help move the customer to sign on the bottom line; that will always help build a channel"
Today TGC Global operates its business out of its headquarters offices at Rockefeller Plaza, New York City.
All Requests for further information regarding its partner program and for a personal review of the TGC portfolio of services should be directed to http://www.tgc-global.com/partners.
About TGC Global
Since 1999, TGC has designed, built and operated solutions which incorporate the latest information technology for our clients who depend on delivering mission critical solutions to their business. Recently through, it's CTO Advisory, TGC has offered its clients an Envision-Design-Plan-Implement-Operate methodology which incorporates leading reference architectures and proven, attestable solutions to advance roadmaps toward the realization of IT-as-Services model. As a Professional Services company, TGC is engaged in end to end, full-spectrum assignments; i.e. InCloud Suite the introduction of RBAC, automation of processes and the improvement and advancement of Availability, Acceleration & Security needed to enable Enterprise Cloud Services. TGC's management consultancy provides experienced infrastructure engineers, software and systems experts; project & program management to update and transform IT services. We are currently engaged in demanding enterprise assignments in the US, Asia and Europe. TGC Cloud Gateways, Software Defined Network solutions, through its experienced Optical and Carrier team, work closely with industry leading DWDM vendors and are compatible with advanced Layer 0-3 solutions providers. Our Cloud Talent, global recruitment services along with our extensive partner network support TGC's market growth and project fulfillment requirements through a focused, highly automated, globally experienced talent acquisition staff.