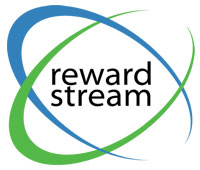 Vancouver, BC (PRWEB) September 05, 2012
RewardStream (http://www.rewardstream.com), a leading provider of social referral and loyalty marketing solutions, has experienced strong growth for the Spark family of engagement solutions. This growth and continuing momentum establishes RewardStream as an emerging leader in the social referral and loyalty space, providing clients with solutions to connect and engage consumers to fuel customer acquisition, engagement and retention.
Sales Momentum Strong
This announcement follows a period of intense growth for RewardStream which began with the launch of Spark, RewardStream's social referral platform, in 2011. Since then the company has seen a five-fold increase in new business, driving a significant increase in the size of RewardStream's team. Company growth has been marked by strong sales results; new customers join notable clients including T-Mobile, Canadian Automobile Association, SunTrust, Nestle, Envision Financial, Marcus Evans, Valley First, Dymo Endicia and Vitacost.
Richard Robins Joins Management Team
To serve the company's growing client base, RewardStream expanded the management team and welcomed loyalty industry veteran Richard Robins in July 2012 in the role of VP, Client Success. In this role Richard is responsible for strategic account management and program health. Richard has over 12 years' experience in marketing and business development, as a loyalty marketing thought leader, working for companies like TD Canada Trust, Citibank, Vancouver City Savings, and Maritz Inc. Richard has extensive experience helping clients launch new loyalty programs and optimizing existing ones.
Thought Leadership
RewardStream remains committed to sharing insights and best practices based on 12 years' experience with loyalty and referral marketing. Highlights of 2012 innovations in this area include:

RewardStream hosted a webinar August 28 with Forrester Analyst Emily Murphy on the topic of how loyalty marketers can revitalize loyalty initiatives through social and mobile; a webinar replay is available through the website (https://www3.gotomeeting.com/register/504282678).
RewardStream published a report on The Power of Consumer-to-Consumer Recommendations and a series of industry-specific reports for marketers in the retail, telecom and financial services sectors. These papers explore the results of a recent Keller Fay Group study of US consumers and how word-of-mouth recommendations influence consumer purchases across a variety of purchase categories.
RewardStream sponsored and spoke at industry-leading conferences including Social Commerce Strategies, Loyalty CANADA, Net.Finance and WOMM-U.
To share their expertise in the loyalty marketing space RewardStream is hosting several upcoming webinars on the latest statistics in word-of-mouth marketing:
o September 13th at 1:00pm EDT title The Latest Research on Word-of-Mouth for the Retail Industry. (https://www3.gotomeeting.com/register/672698606)
o September 18th at 1:00pm EDT The Latest Research on Word-of-Mouth for the Financial services Industry. (https://www3.gotomeeting.com/register/965775318)
o September 20th at 1:00pm EDT The Latest Research on Word-of-Mouth for the Telecommunications Industry. (https://www3.gotomeeting.com/register/832884622)

Commented Peter Oxley, RewardStream CEO, "Today's marketers need to find innovative ways to engage happy customers to spread the word about their product or service. Our continued growth speaks to the results that we are able to deliver to our clients and the speed with which this new marketing paradigm is moving; we will continue to invest in our team and share new insights, data and best practices gained through years of client experience and partnerships with leading research firms such as Keller Fay. We are excited to be part of a groundswell in consumer marketing and look forward to continuing momentum in the coming year."
About RewardStream
RewardStream has powered social referral, engagement and loyalty marketing initiatives for companies across a spectrum of industries since 2000, helping companies forge deeper connections with customers through online, in-store, mobile, and social channels. RewardStream helps clients achieve their marketing objectives throughout the customer lifecycle, from customer acquisition to driving sales lift, increasing retention rates, and facilitating brand advocacy. To learn more, visit http://www.rewardstream.com
Contact RewardStream
Alexandra Best, VP, Marketing
RewardStream
alexandra.best (at) rewardstream (dot) com
1.877.692.0040 (x1211)