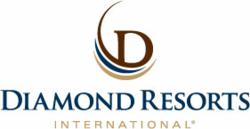 Las Vegas, NV (PRWEB) September 04, 2012
DIAMOND RESORTS INTERNATIONAL® (Diamond), a global leader in the hospitality and vacation ownership industries, announces that Howard S. Lanznar will be assuming the role of Executive Vice President & Chief Administrative Officer.
Mr. Lanznar has had a close relationship with Diamond for many years, serving as a trusted outside legal counsel. In his new role as Executive Vice President & Chief Administrative Officer, Mr. Lanznar will lead essential corporate initiatives, while continuing to oversee legal and compliance matters for Diamond. Mr. Lanznar brings to Diamond an extensive background and expertise in counseling corporations and their directors, officers and owners on a wide variety of business and legal issues, including corporate governance, fiduciary duties, regulatory compliance and strategic and business planning.
Prior to joining Diamond, Mr. Lanznar has been a Partner of Katten Muchin Rosenman LLP for over twenty years, serving as Chair of that firm's National Corporate Practice; he will remain a Partner in that firm. He has also served as general counsel of Fruit of the Loom, Inc., an international apparel company. Preceding his legal career, he worked in marketing management for the Procter & Gamble Company.
According to Stephen J. Cloobeck, Chairman and Chief Executive Officer, Diamond Resorts International®, "We are looking forward to Howard Lanznar engaging in his new role. He will continue to be an asset to Diamond by serving as a trusted advisor, but additionally, Howard's leadership and business industry experience will ensure Diamond maintains its position as a leader in both the hospitality and vacation ownership markets."
Diamond Resorts International®, with global headquarters in Las Vegas, Nevada, is one of the largest hospitality companies in the world with more than 220 branded and affiliated resorts and over 27,000 guest beds in 28 countries with destinations throughout the continental United States and Hawaii, Canada, Mexico, the Caribbean, South America, Central America, Europe, Asia, Australia and Africa. Offering simplicity, choice and comfort to more than 490,000 owners and members through the branded hospitality service of approximately 5,000 team members worldwide, Diamond Resorts International® is dedicated to providing its guests with effortless and relaxing vacation experiences every time, for a lifetime.
Annually, nearly 1.4 million owners, members and guests enjoy the simplicity, choice and comfort Diamond Resorts International® offers through our branded hospitality experience.
About Diamond Resorts Corporation
Diamond Resorts Corporation and its subsidiaries develop, own, operate and manage vacation ownership resorts and, through resort and partner affiliation agreements, provide owners and members with access to 75 managed resorts, 149 affiliated resorts and four cruise itineraries through THE Club® at Diamond Resorts International®. To learn more, visit DiamondResorts.com.