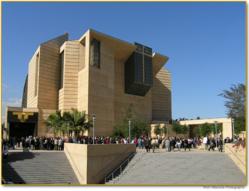 Los Angeles, CA (PRWEB) September 05, 2012
Social Enterprise Alliance (SEA), the champion for social enterprise in the US, will host the Western Regional Summit for Social Enterprise in Los Angeles on September 13th and 14th.
The Western Summit will convene 200 social enterprise leaders, practitioners, and advocates at The Center At Cathedral Plaza for one and a half days of conference activities. Programming will include skill building and best practices workshops, keynotes from visionaries in the social enterprise field, and panels to discuss social enterprise policy in California. Attendees will also have the opportunity to tour successful social enterprises in LA.
Topics covered will include marketing, crowdfunding, scaling, and profitable partnerships for social enterprises. Notable plenary speakers and moderators include Carla Javits of REDF, Michael Hannigan of Give Something Back, and MacArthur Fellow Jim Fruchterman of Benetech.
Social enterprises are businesses whose primary purpose is the common good. They use the methods and disciplines of business and the power of the marketplace to advance their social, environmental and human justice agendas. Social Enterprise Alliance's aim is for social enterprise to reach its full potential as a force for positive social change, in service to the common good. To achieve this purpose, SEA provides social enterprises with the tools and resources to succeed, and works on building an optimal environment in which social enterprises can thrive.
SEA's signature event is the Social Enterprise Summit. For the last dozen years, this three-day national event has been the premier gathering of social enterprise. In 2012, in light of the rapid expansion of its chapter network, SEA is taking the Summit on the road with a series of three regional summits. These events are co-hosted by SEA and the local SEA chapters.
Visit se-alliance.org/western-regional-summit for more information and to register.