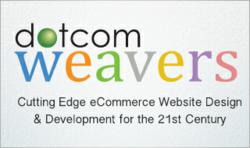 Cutting Edge eCommerce Website Design & Development for the 21st Century
Paramus, NJ (PRWEB) September 06, 2012
Originally established in 2002 by world-renowned pastry chef Alan Tetreault, Global Sugar Arts is an industry leader in providing the cake decorating community with a single source of locating the most comprehensive selection of high quality cake and confectionary decorating products. Global Sugar Arts recently partnered with Dotcomweavers, a highly innovative web development company in the Tri-State area, providing clients with web design in New York, New Jersey, and Connecticut. The speed and user friendliness of the newly renovated website not only led to a significant increase in sales for Global Sugar Arts but also prompted several raving reviews from new and as well as their longtime customers of Global Sugar Arts.
Ten years after its inception, Global Sugar Arts is now a medium sized online store selling over 10,000 different products related to cake decoration and baking ingredients to customers in the United States and worldwide. Their previous website was very simplistic and lacking the interactivity demanded by the marketplace. Dotcomweavers helped retool the site's ecommerce application by adding many functional enhancements to the front end of the website as well as the back end.
On the front end of the website, one of the key enhancements was the implementation of Search Spring, which allowed visitors to find what they are looking for, much easier and quicker. Previously customers would only be able to browse through the categories, which was a pretty cumbersome process. However, with the new updates, they could now simple go through the search and then filter based on attributes like shape, size, color, price range etc. to zero down to their required items. This one feature has resulted in boost in the sales on http://www.globalsugarart.com.
On the back end, the website now features a user friendly product management and inventory management system. The administrator functionality was updated for quicker access to content. In addition, the implementation of Search Spring, Global Sugar Arts now has better insight on the shopping behaviors of its visitors. They are able to see which key terms are being most frequently searched and which products are selling the most. This information not only helps them better serve their visitors by offering more relevant products; it also provides essential data that can utilize in creating an online marketing campaign.
Another popular feature is the new tutorials section. Global Sugar Arts now has the ability to easily to setup video, image, or text based tutorials for those visitors who are interested in learning Tetreault's recipes. The tutorials section has been very effective in driving more visitors to the website. And as a result, the website has become more of a valued resource, while also highlighting the products offered by Global Sugar Arts.
After the web development portion of retooling the site was completed, the team at Global Sugar Arts also enlisted Dotcomweavers with implementing the complete redesign of the website. The current design features an enhanced look and design, with a more intuitive layout. The new website design has generated a lot of great reviews from GSA past customers as it is more in sync with modern ecommerce stores.
About Global Sugar Arts LLC
Based in Plattsburgh, New York, Global Sugar Arts LLC offers offer the cake decorating community a single source to find the most comprehensive selection of high quality cake and confectionary decorating products. Their website features over 10,000 products each carefully researched and selected to reflect popular techniques, brands and industry trends. Many products are developed by Global Sugar Arts and provide customer's access to unique items for the novice to the expert decorator.
About Dotcomweavers
Dotcomweavers Inc. is a Paramus, New Jersey-based web development company that focuses on advancements in Internet technology to provide attentive service and solutions for cutting-edge businesses in New Jersey and New York: web development, website design, e-commerce and internet marketing (SEO).
Visit http://www.dotcomweavers.com or call (888) 315-6518 for more information about New Jersey website design and web development services provided by Dotcomweavers.