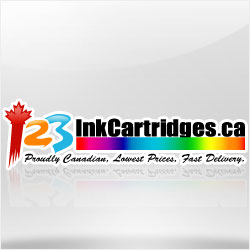 Montreal, Quebec (PRWEB) September 04, 2012
The 123inkcartridges.ca which is also an online supplier for printer as well as computer accessories has announced that; it has added video cards to the line of its products. This annunciation has come at the perfect time and the consumers will be able to enjoy the same discount rates that they are used to. This has consequently made this company to expand its product capacity so as to be able to meet the growing demand for these products. The firm is happy to announce that the video cards are its recent inclusions in its expansion plans.
The 123inkcartridges.ca has maintained at the top of the market in terms of the supply of the printer and computer accessories. The individual's who visit the company's stores with the aim of placing orders are required to fill in order forms. The next step after filing in these forms is that; the forms are sent via mail to the various shopping outlets from where the order can be obtained. The firm has experienced increased growth in terms of sales and is also happy to add the video cards to its product pool.
The 123inkcartridges.ca online supply company that is based in Montreal has facilities that are used for the purpose of stocking various commodities. The facilities are also used to accommodate new orders. This company has dedicated itself to ensure that; it is able to provide consumer satisfaction as well as their expectations. This has been made possible through their staff that; ensures that the consumers have an easy time especially during shopping from the various outlets. This team of staff works full time to ensure that the consumers have the best services. These stores avail these products to the consumers at the lowest possible market prices. The company has also begun to avail the video cards to the consumers with the aim of meeting the growing demand for these products.
These products can be obtained through http://www.123inkcartridges.ca/computers-and-parts/Video-Cards.html. This site will enable the individual to browse through the various products available in stock as well as the prices offered. The full time support staff may help out the individual whenever they find any difficulties.
A quick look at the 123inkcartridges.ca company
The initial course for the establishment of this company was to be able to be able to provide computer accessories to the consumers at the lowest possible price. These accessories included toner cartridges as well as printer ink. The company expanded in the same dimension as the growing demand for these products intensified. The company also has various outlets in Canada and facilities that are use for the purpose of storing products as well as orders. This has played a role in ensuring that the company is able to meet consumer demand.