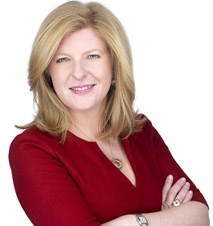 "At ClientAttraction.com, we believe that entrepreneurs are catalysts for creating positive change in the world," Fabienne Fredrickson.
Stamford, CT (PRWEB) September 06, 2012
ClientAttraction.com (http://www.ClientAttraction.com), the world leader in transforming small business using marketing and mindset, has been ranked by Inc. magazine as No. 1381 on its 6th annual Inc. 500|5000, an exclusive listing of the fastest-growing private companies nationwide.
Led by founder Fabienne Fredrickson, ClientAttraction.com was also identified as the 23rd fastest-growing private company in the media category and among the top 20 for fastest-growing private companies in Connecticut.
ClientAttraction.com was recognized by Inc. as a result of its high growth rate, which has totaled 221 percent over the past three years. ClientAttraction.com teaches entrepreneurs around the world how to consistently attract ideal, high-paying clients, put their marketing on autopilot and authentically create a highly successful and meaningful business, while working less. Through the Winners Academy coaching programs offered through the company, entrepreneurs are taught a unique process that has them turn their 5-figure business to one that makes 6-figures, and then transforming it from 6-figures to 7-figures.
ClientAttraction.com's continued growth and success is in large part due to Fabienne's commitment and loyalty to her clients, serving them by offering unsurpassed value in the marketplace. The company also focuses on expanding their marketing to reach more and more potential clients who can benefit from the company's content and programs. As the company forges through the 4th quarter of 2012 and into 2013, even more emphasis will be placed on scalability and leveraging technology.
"Now, more than ever, we depend on Inc. 500|5000 companies to spur innovation, provide jobs, and drive the economy forward. Growth companies, not large corporations, are where the action is," says Inc. Editor Eric Schurenberg.
When asked how ClientAttraction.com will help to drive the economy forward, founder Fabienne Fredrickson emphasized why the company does what it does. "At ClientAttraction.com, we believe that entrepreneurs are catalysts for creating positive change in the world. Because of this, we believe it is the duty of the entrepreneur to play a bigger game in service to others. By educating, developing and inspiring entrepreneurs to multiply their reach with authenticity, integrity and love, we help them realize their fullest potential and life purpose, while achieving their personal dreams. We look forward to helping entrepreneurs actually change the world for the better. It's an absolute honor to be recognized for the second consecutive year."