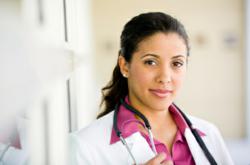 Employment and salaries for ultrasound technicians are expected to continue to grow, with a 44% increase in positions being created through 2020.
Seattle, WA (PRWEB) September 08, 2012
Across the country, hospitals, medical centers, and physicians' offices are seeing a shortage of medically trained and experienced professionals. Advancement in medical knowledge and imaging facilities, combined with an aging population, has placed demands on the marketplace that many states are struggling to meet. A new resource has been developed at ultrasoundschoolsinfo.com to help future medical professionals research and prepare for a career in this growing field. Job descriptions, salary data, certification requirements, and more have been compiled to provide future ultrasound technicians the resources necessary to get started in a career. Degrees levels and types can also be researched on the site, as well as hands-on training programs, course descriptions, and internships.
It has been discovered that aging baby boomers often require up to three times the medical imaging procedures than younger generations. Tenured medical imaging professionals are also vacating positions due to retirement. The healthcare industry is working to fill the gap, and ultrasound technician schools and training programs are popping up all over the country. As employment opportunities for ultrasound technicians rise, salaries are expected to do the same. Diagnostic medical sonography has been named by Monster.com as one of the highest paying careers available with just an associate's degree.
As careers in ultrasound grow across the country, the same can be said for related careers within medical imaging. Resources have been developed by the site to provide the information necessary to get started on some of these related careers, including radiology, computed tomography, and MRI, to name a few. Get the facts about certification and educational requirements in these other imaging modalities. Ultrasound and allied health schools are also featured on the site, and prospective students can learn about both online and campus programs available in their state.
Of all of the imaging modalities, ultrasound is one of the most cost effective. With the reduced risk of exposure to radiation, ultrasound is becoming an increasingly popular alternative to traditional imaging modalities such as radiology. Future medical professionals can find reference material on how ultrasound technology works, where it came from, and how it will expand its role in medical imaging in a newly updated section on the website. There is also discussion on the important role these technologists play in today's healthcare.
As ultrasound technologists pursue their degree and training, it's important to understand the certification and licensing requirements, which can be confusing when they vary from state to state. The site helps students' research state-specific guidelines, and whether their state requires licensure. A resource has been created to aid in test preparation for the major accrediting agencies, as well as a full explanation on whom certification can be obtained from, and how they all differ.
Employment and salaries for ultrasound technicians are expected to continue to grow, with a 44% increase in positions being created through 2020. Ultrasoundschoolsinfo.com will continue to provide a comprehensive, up-to-date resource to assist those wanting to enter the field.