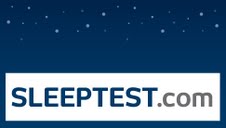 Spreading community awareness about sleep apnea is crucial. We want to improve and even save the lives of people who do not realize that they may have a potentially deadly condition
ELLICOTT CITY, MD (PRWEB) September 05, 2012
With the recent link to cancer and the concern stemming from health problems caused by sleep apnea, Dr. Damian D. Blum, a local dental sleep clinician and cosmetic general dentist, will be holding an event to bring awareness to his community. He will be holding a workshop on the symptoms, dangers and treatment options for obstructive sleep apnea (OSA) at the Miller Branch Library on Tuesday, September 11 2012 from 6 p.m. to 7:30 p.m. in the Avalon Room. The library is located at 9412 Fredrick Rd. Dr. Blum will be available after the event for one on one interviews with the press. Photo opportunities will be available upon request.
"I am very passionate about education and sharing knowledge," Blum said. "Bringing to the forefront this life-ending, life-shortening, and life-crippling condition is a cause that resonates in my soul. I know patients, family, and friends who have this condition. I have seen the destruction caused by OSA with respect to life-altering diseases, social detachment, social embarrassment, and disruption of family dynamics."
Beyond empowering attendees with a better knowledge of how individuals and communities can stay healthy and treat obstructive sleep apnea, Dr. Blum is taking his commitment to health one step further. Complements of Dr. Blum's dental practice Ellicott City Smiles, all attendees will receive a free in-home overnight sleep test. An in-home sleep test is an alternative to spending the night in a sleep lab and gives an individual the opportunity to record breathing patterns in the comfort of his/her home bed.
"Spreading community awareness about sleep apnea is crucial," Blum said. "We want to improve and even save the lives of people who do not realize that they may have a potentially deadly condition." "This is a chance for people to be pro-active and improve their own lives and the lives of their loved ones."
For more information on the event call 410-465-3224 or email Dr. Blum at damian(at)ellicottcitysmiles(dot)com. To find out if you may be at risk for having sleep apnea visit Sleep Test to take an online questionnaire.
SleepTest.com is an online resource dedicated to educating the public on the dangers of untreated sleep apnea and treatment options for those suffer from it. The goal is to offer a free preliminary online screening that can help identify people who may be at risk for this rapidly growing sleep disorder. This preliminary screening is quick and easy, and can be completed in about 5 minutes. SleepTest.com has partnered with dental sleep medicine giant, Sleep Group Solutions (SGS) to help offer the most comprehensive dental sleep solution in the industry.