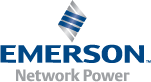 We had an F4 tornado that went through and ripped the St. Louis airport apart, came within a mile of our data center and took out a lot of power to the area, but we didn't see one minute of downtime.
Columbus, Ohio (PRWEB) September 06, 2012
Emerson Network Power, a business of Emerson and a global leader in maximizing availability, capacity and efficiency of critical infrastructure, today announced the three-year performance results of the Emerson Global Data Center, located on Emerson's corporate campus in St. Louis, Mo. Constructed in 2009 as part of an effort to consolidate Emerson's data centers globally, the facility has exceeded expectations for availability, capacity and efficiency. Emerson also released a new video today to celebrate the data center's third anniversary and showcase the results, which include:

Efficiency 39 percent greater than today's average data center
100 percent availability, even when hit with extreme weather
80 percent server virtualization
LEED Gold recognition
High Efficiency
In addition to playing a major role in Emerson's consolidation efforts, another goal for the 35,000 square-foot data center was to use the same best practices and technologies that Emerson Network Power recommends to customers. The first best practice employed was using Emerson Network Power's Energy Logic roadmap to guide each decision that was made to ensure efficient energy use and to optimize space, power and cooling. Energy Logic leverages the cascade effect that occurs when lower energy consumption at the component and device level is magnified by reducing demand on support systems.
Following all Energy Logic steps allowed the data center to operate at a 39 percent more efficient level than the average data center operating today. In fact, Energy Logic played a major role in the data center becoming LEED certified (Leadership in Energy and Environmental Design) by the U.S. Green Building Council. The project surpassed its green building-goal of achieving LEED Silver recognition and instead won LEED Gold based on sustainability practices, the materials used, indoor environmental quality, energy use and design innovation. One notable example was deploying a 100-kilowatt solar array, which has provided the equivalent of powering 18 homes since the solar array began operating.
Flexible Capacity
"When we started out, we expected to have virtualization rates of about 70 percent," said Jake Fritz, vice president of infrastructure and operations for Emerson. "But as we've grown over time and consolidated more, we've actually reached 80 percent or more."
Other than through virtualization, the highly flexible capacity of the data center is a result of designing the facility to scale three-fold. The extra space won't be needed immediately, however. Between virtualization and increased equipment efficiency, there is enough raised floor space to handle the next 3-5 years of capacity and growth expectations.
High Availability
The Emerson Global Data Center, which meets the criteria that The Uptime Institute has set for a Tier III facility, has been always-on for the past three years.
"We had an F4 tornado that went through and ripped the St. Louis airport apart, came within a mile of our data center and took out a lot of power to the area," Fritz said. "But we didn't see one minute of downtime." The 100 percent availability experienced by the data center is credited to multiple layers of electrical redundancy, as well as a building design that can withstand an 8.0 earthquake.
###
About Emerson Network Power
Emerson Network Power, a business of Emerson, delivers software, hardware and services that maximize availability, capacity and efficiency for data centers, healthcare and industrial facilities. A trusted industry leader in smart infrastructure technologies, Emerson Network Power provides innovative data center infrastructure management solutions that bridge the gap between IT and facility management and deliver efficiency and uncompromised availability regardless of capacity demands. Our solutions are supported globally by local Emerson Network Power service technicians. Learn more about Emerson Network Power products and services at http://www.EmersonNetworkPower.com.
About Emerson
Emerson, based in St. Louis, Missouri (USA), is a global leader in bringing technology and engineering together to provide innovative solutions for customers in industrial, commercial, and consumer markets around the world. The company is comprised of five business segments: Process Management, Industrial Automation, Network Power, Climate Technologies, and Commercial & Residential Solutions. Sales in fiscal 2011 were $24.2 billion. For more information, visit http://www.Emerson.com.