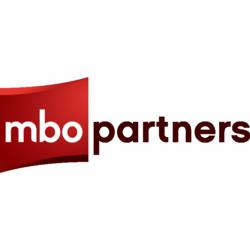 HERNDON, VA (PRWEB) September 05, 2012
MBO Partners, the leader in the $250 billion and growing independent consulting sector in America, today announced the release of the second annual State of Independence in America workforce study and the results of its first year-over-year Independent Workforce Index. Amongst a turbulent economic environment, the study shows independent work continues to be a sustainable, financially rewarding and personally fulfilling career choice for a growing number of Americans. It also reveals that independent work is a major contributor to the US economy, bringing in about one trillion dollars in revenue.
Some Key Findings include:

Nearly a Million More: Since 2011, the independent workforce has grown from 16 million to more than 16.9 million and is expected to grow to 23 million strong within the next five years.
Independence is Satisfying: 71% of respondents indicated having a high level of satisfaction with their independent lifestyle, compared to 60% from the 2011 report.
Independent Workers are Less Daunted: Not only are more Americans choosing independent work life, those on the path are less daunted and more committed to stay the course. They have less worry about finding new work, marketing their businesses, and sustaining an independent career into the future. 39% feel more secure being independent, up 6% from 2011.
Many Independents Plan to Add Employees:Consistent with 2011, 12% of independent workers still want to build a larger business, acting as an entrepreneurial job engine for the economy.
The Index Grew 5.5%: There is clear evidence of a structural shift to independent work, with the new MBO Partners Independent Workforce Index rising by 5.5% to 105.5 in 2012, up from its inaugural 2011 baseline.
"Our 2012 State of Independence survey offers the first and most comprehensive year-over-year study exploring the independent workforce," said Gene Zaino, CEO of MBO Partners. "This year's report confirms that independence is an active, positive choice made by millions of ambitious, motivated and highly skilled professionals. More importantly, the findings further reinforce the fact that independent employment is not a cyclical trend but a growing reality in today's workforce due to structural shifts in overall employment practices. Nearly a million more workers chose the path of independent work in 2012, and most remained highly satisfied and committed to their choice."
The Profile of an Independent Worker in 2012
Gen Y 21% (12%); Gen X 35% (49%); Boomers 36% (30%); Seniors 8% (10%)
48% male, 52% female (47% male, 53% female)
70% have skills obtained through certification, specialized training or education
A Rich Generational View of Independent Work
Gen Y (ages 21 to 32) faces some of the steepest challenges to entering today's workforce. While the independent career path has introduced a new option, the survey finds this generation feels torn over the opportunities and challenges they find being independent.
Most Gen Y independents (65%) are satisfied with being independent. However, compared to other generations, Gen Y is less likely to have proactively chosen independent work; approximately 40% have chosen the independent path versus 68% of Gen X and 58% of Boomers.
Gen Yers like the flexibility (58%) and control independence provides, but close to 60% report being concerned about income streams and job security.
Roughly a third of Gen Yers say they love independent work and don't plan on going back to a traditional job; a third want to return to traditional, permanent employment; and a final third lie somewhere in between.
Gen X (age 33 to 49) professionals have the skills, experience and network to build and sustain a successful independent career. They are highly satisfied workers who report that doing what they love remains a key motivator for maintaining their independent lifestyle. The 2012 survey finds that:
Gen X is more likely than any other generation to have chosen independence (68% vs. 51% for others).
Three-quarters are highly satisfied and 76% plan to continue as independents (64%) or build a bigger business (12%). Only 6% plan on seeking traditional employment.
Close to two-thirds listed "do work that I love" as a reason for becoming independent and 58% said being independent allows them to better control their career.
Boomers (age 50 to 66) are finding independence a welcome change to the rigors, politics and lack of control and security they increasingly associate with traditional employment.
54% said that workplace politics played a role in their decision to be independent consultants; one in four respondents said they faced a job loss prior to working independently.
75%, the most of any generation, chose independent work in order to control their schedules and 70% listed more flexibility as a reason for being independent.
82% plan on staying independent (71%) or building a bigger business (11%). Only 8% plan on seeking traditional employment.
Independents Are Everywhere
The State of Independence study also showed that independent work is not location-specific or influenced by geography. The story of independence is a national and ubiquitous story. Independent workers are found in all segments of the economy and across all US geographic regions.
About 40% live in a city or nearby suburb, 30% live in an outer suburb, and 30% live in a small town or rural area.
Independent workers are also found in all industries.
Independent Workers are Careerists
Independent workers are career driven and command salaries that reflect their level of experience and expertise.
The median earnings for independent workers is about $51,000 and roughly 2.2 million independents earn more than $100,000 per year.
More than half indicated their salary accounted for the majority of their household income, and 40% of independents claimed their income represented 75% or more of their household income.
Independent workers contribute roughly 1 trillion dollars of revenue to the U.S. economy.
Finding Satisfaction through Independent Work
While the majority of independent workers polled in the 2011 State of Independence study indicated that they were satisfied with their job situation, the picture appears to be even rosier in 2012. Independent workers who reported being satisfied or highly satisfied rose to 86% of respondents, compared to 79% in 2011.
This year's study also showed a drop in the percentage of respondents who cited concerns regarding independent work. 13 out of 16 areas of concern were ranked lower in 2012.
The Future Growth Of Independent Work
16.9 million workers are independent today, and more than 23 million workers are forecasted to join the ranks of independent work in the next five years, including solopreneurs, contract professionals, independent consultants, freelancers and temporary workers. Of these workers, 7 in 10 will use their unique skills and certifications to help them succeed on the path.
"We know that independent workers are increasingly attractive to a number of employers – ranging from multi-national corporations to small businesses – because this staffing model allows the business to be much more nimble and responsive to the sudden changes in today's economy," Zaino said. "When you also take into consideration that the barriers to entering the independent labor market, such as technology costs, are falling away, it becomes easy to see why the project economy is growing and here to stay. This is also a path that is more fulfilling for America's experienced professionals, providing greater flexibility, career control and income potential. It is quite possible to imagine that within this decade alone, 1 in 2 in the U.S. private workforce will have tasted or embraced career independence. There is no doubt independent work has gone mainstream in 2012."
View the Full Report and Infographics
The 2012 report, methodology and a series of related infographics are available for review:
Go to the comprehensive 2012 State of Independence in America study
View Independence Goes Mainstream Infographic
View Snapshot of Independent Workers: 2012 Infographic
About the Study
Independent workers are defined as people who work at least 15+ hours per week in non-traditional, non-permanent full or part-time employment and includes workers who identify themselves as consultants, freelancers, contractors, self-employed, and on-call workers, among others. Two separate online surveys were conducted by Emergent Research (http://www.emergentresearch.com) and Rockbridge Associates (http://www.rockresearch.com) in July of 2012. 1,099 residents of the U.S. responded to the first survey and the results were used to size the independent workforce and define the interest in becoming an independent worker by the general population. The data were weighted to reflect the demographics of the U.S. and the margin of error for this survey is +/- 3%. 730 independent workers responded to the second survey and the results were used to profile their characteristics and motivations. The margin of error for the second survey is +/- 3%.
About MBO Partners
For more than 25 years, MBO Partners has led the $250 billion-and-growing independent consulting sector in America. Our services make it easy for independent consultants and their clients to do business. For independent consultants, MBO Partners manages their entire business infrastructure. Our platform includes a proprietary process to handle contract administration, business insurances, health and retirement benefits, expense management, tax withholding, and more. We couple this with the benefits of direct vendor access into enterprises and the "white glove" attention of a dedicated business manager for every consultant. For organizations that use contract talent, the MBO Enterprise Solutions team provides a complete independent contractor aggregation and engagement offering, including compliance and payment solutions for 1099s, sole proprietors and micro-businesses. To learn more, visit: http://www.mbopartners.com.
For Additional Information, Please Contact:
MBO Partners Public Relations
709-793-6000
publicrelations(at)mbopartners.com