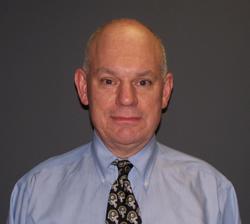 Pittsburgh, PA (PRWEB) September 05, 2012
Michael C. Stypula DDS, MDS, is seeking patients suffering from receding gums. By using a gum graft procedure, Stypula can restore receding gums. Receding gums can be caused by gum disease, which may start with pain and bleeding gums. Receding gums expose the teeth to bacteria that can cause tooth decay and eventual tooth loss. Gum grafting helps to protect teeth and improve one's smile.
Gum or periodontal disease affects millions of adults in the U.S. each year. However, many of those individuals do not visit a dental professional to receive treatment. As the disease advances the gums can begin to recede and leave spaces between the teeth. Dr. Stypula wants locals to know that bacteria collect in these pockets and begin to damage the teeth. If the gums continue to recede, teeth can shift, which will affect the bite. If the trend continues, teeth may be lost. The gum graft procedure is an aggressive measure that can help save teeth that are in danger of being lost due to advanced periodontal disease.
There are three different types of gum grafts that Dr. Stypula uses, depending on individual needs. The Pedicle graft uses gum tissue that adjoins the tooth that requires gum repair; the Free Gingival graft uses tissue from the roof of the mouth; and the Connective-tissue graft utilizes tissue taken from under a flap of skin cut in the roof of the mouth. The new tissue is stitched to the remaining gum tissue in the area and eventually heals together.
Patients who receive a sedative to help them relax during the gum graft procedure will need someone else to drive them home. The doctor will also provide post operative instructions for care of the area. This includes a soft diet to be followed for several days after the procedure. Occasionally, over-the-counter pain-relief medication may be required for a short time after surgery. Most patients find they can return to normal activities within a couple of days. For more information about periodontal disease, receding gums and the gum grafting procedure, visit [pittsburgh-periodontist.com.
Dr. Michael Stypula is a Periodontist offering patients personalized dental care for Pittsburgh, Pennsylvania. Dr. Michael Stypula graduated from St. Bonaventure University and received a BS in Biology. He then attended Temple University School of Dentistry, where he was awarded his Doctor of Dental Science (D.D.S.) degree. At the University of Pittsburgh, School of Dental Medicine Dr. Stypula received his training in periodontics and implants and earned his degree of M.D.S. Dr. Stypula is part of one percent of dental professionals providing the most recent FDA cleared laser procedure for gum disease and periodontal treatment. His practice is dedicated to oral health. To learn more about and their dental services visit their website at http://www.pittsburgh-periodontist.com and call (412) 348-8833.