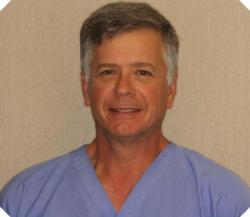 Corpus Christi, TX (PRWEB) September 04, 2012
Tilman Richards, DDS, is a dentist in Texas that utilizes the long-term solution of dental implants for many patients who have missing teeth. Teeth may be missing due to an accident, excess decay, or even gum disease. One of the problems associated with missing teeth is the erosion of the bone. Without a tooth to stimulate the bone to constantly regenerate, the bone begins to erode. If this is allowed to occur, additional problems will follow.
Dental implants are an excellent solution to the problem of lost teeth, because once they are surgically implanted into the jaw they begin to fuse with the bone and stimulate it in much the same way a natural tooth does. This means that the bone will no longer erode or disappear and the jaw is strengthened. Implants rarely need to be replaced, so this is a solution that can be permanent.
Statistics show that nearly 70 percent of individuals between the ages of 35 and 44 have lost at least one tooth, and that by the time one reaches 74 years of age, 26 percent do not have any permanent teeth left. Using dental implants is one solution that does not harm adjacent teeth and has few, if any, long-term complications. Implants do not slip because they are surgically implanted in the jaw, which makes them as strong as natural teeth. In addition, the crown attached to the implant is usually tooth-colored so that most people cannot tell the difference between an implant and a natural tooth.
The implant is made of titanium, which not only fuses with the bone where it is installed, but also resists decay. It is attached to an abutment to which the crown is connected. Implants can be used for a single tooth or when several teeth are missing. One can find additional information about the use of implants and a dentist in Corpus Christi by visiting corpus-christi-dentist.com.
Tilman Richards, DDS is a general dentist offering patients personalized dental care for Corpus Christi, TX since 1984. Dr. Richards graduated with honors from Sam Houston State University with a Bachelor of Science in biology, and he attended Baylor Dental School in Dallas where he received his degree as a doctor of dental surgery. He is also a member of the American Dental Association, Texas Dental Association and Nueces Valley District Dental Society. Dr. Richards is part of one percent of dental professionals providing the most recent FDA cleared laser procedure for gum disease and periodontal treatment. To learn more about Tilman Richadrds, DDS and his dental services visit his website at http://www.corpus-christi-dentist.com and call (361) 238-2373.