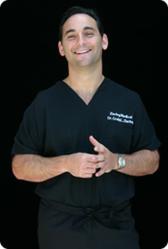 (PRWEB) September 05, 2012
One of the world's leading hair transplant surgeons, Dr. Craig L. Ziering was featured recently in the Summer-Fall 2012 issue of NewBeauty magazine. The two-page magazine spread provides an overview of Dr. Ziering's various hair restoration treatments and a brief Q&A with the doctor about female hair loss.
Dr. Ziering's appearance in NewBeauty underscores his preeminence in the field of hair restoration. With over twenty years' experience, Dr. Ziering has performed over 15,000 surgeries on men and women, and through his team of carefully selected surgical experts at Ziering Medical, his influence extends around the country and across the globe. Ziering Medical, with clinics in six states, provides a safe, relaxing environment for clients to undergo state-of-the-art hair transplant surgery, performed by top-flight practitioners who employ Dr. Ziering's patented technology. For clients interested in non-surgical procedures, Ziering Medical offers hair restoration solutions involving laser therapy and a variety of proven prescription medications.
To explore in further detail the hair restoration services of Ziering Medical, visit its website at http://www.zieringmedical.com, which also features a contact form, a before-and-after photo gallery of past clients, and videos about hair transplant surgery. Skype consultations are available.
About Dr. Craig L. Ziering
The leader of the expert staff at Ziering Medical, Dr. Craig L. Ziering is a highly regarded, world-renowned hair transplant surgeon and authority in hair restoration techniques. Since 1990 he has performed thousands of hair transplant surgeries; he and his team of surgeons serve clients at Ziering Medical offices and medical centers in California, Illinois, Michigan, Nevada, Utah, and Wisconsin, the United Kingdom, Spain, and Ireland. Dr. Ziering has appeared on a variety of TV shows and media outlets, including Extreme Makeover, The Today Show, and the Los Angeles Times. A graduate of Nova Southeastern University, he has been published in a host of respected medical journals and maintains affiliations with many prominent medical organizations, such as the American Medical Association, the American Osteopathic Association, the American Society of Dermatologic Surgery, the ISHRS (International Society of Hair Restoration Surgeons), the IAHRS (Independent Alliance of Hair Restoration Surgeons), and the ABHRS (American Board of Hair Restoration Surgeons).