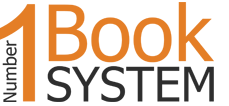 This is the last chance to take advantage of the training and the network Ryan Deiss has created to boost Kindle authors to the top of Amazon best seller lists.
Scottsdale, AZ (PRWEB) September 04, 2012
The Number One Book System, which is designed to help existing and aspiring Kindle book authors reach the top of Amazon's Kindle Best Seller lists, will be closing soon following a highly successful launch.
The course includes Ryan Deiss's popular and groundbreaking Kindle Publishing System, which Deiss used with a new Kindle book in an obscure niche to get over 7,000 downloads in 5 days.
The Number One Book System is a training program that teaches anyone how to self-publish a Kindle book.
"What makes this system unique is that Deiss is using the course to setup a community of fellow Kindle authors who can leverage the community itself to get the reviews needed to convince readers to select their books. It essentially gives authors a strategic advantage on the Kindle platform," said Ayers of NumberOneBookSystemBonuses.com
The course is designed to give new and existing offers a proven, step-by-step system for researching, writing, publishing and promoting their Kindle books systematically to achieve better results than one might achieve otherwise.
The Kindle platform has made it easy for anyone to write a book and get it published to either generate income, generate leads or to become an established expert.
With Kindle books now outselling all paperbacks and hardcover books combined, Deiss's Kindle Publishing System has been flying off the shelves.
Those interested in signing up for the Number One Book System should visit the official site here.
The course is set to close at the end of the day on Wednesday, September 5th, 2012.
Those interested in the bonuses being offered for the program should visit http://www.NumberOneBookSystemBonuses.com.