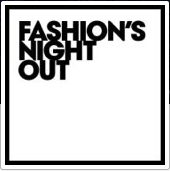 Salt Lake City, UT (PRWEB) September 04, 2012
Students from Salt Lake Community College's Fashion Institute will be showcasing original designs for Fashion's Night Out on September 6 at Fashion Place Mall. Proceeds from a silent auction at the event will be used to create a new $500 scholarship to benefit an SLCC Fashion Institute student. The scholarship will be awarded as part of the event.
Fashion's Night Out festivities will begin with a Fall Fashion Show featuring casual fall looks will be held starting at 6:00 p.m. at the Fashion Place Mall. In addition to the casual fall line, the show will feature SLCC student designs of hats, fall season formal designs and retro formal and casual wear looks. All fashion show events will take place on a 72-foot long fashion runway located between H&M and Crate & Barrel.
This year is the fourth annual Fashion's Night Out event. Fashion's Night Out was first held in 2009 to bolster the fashion industry and support the national economy during the country's recession. Last year, Fashion's Night Out events were held in 18 countries; the United States alone staged more than 4,500 FNO events.
For more information, visit the Fashion Place Mall facebook page: http://www.facebook.com/FashionPlcMall.
A celebrity video for the event is available here: http://bit.ly/O6yjRp.
# # #