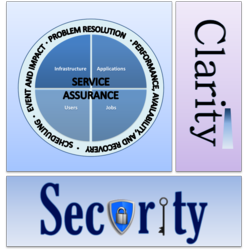 Performance Matters!
Atlanta, GA (PRWEB) September 05, 2012
How has A&I Solutions developed into the reputable company it is today?
A&I Solutions was founded in 1999, and since then, has become a leading provider of Enterprise Solutions. The company is consistently becoming larger and evolving into a well-known brand in the IT market. A&I's success largely stems from the experienced and trustworthy team of experts, a strong reputation, and a variety of reliable products.
For over 12 years, A&I has made a profound impact in the IT market. A&I Solutions' main focus is to provide a premium service for all customers and partners. A&I has developed cost effective, secure, highly scalable solutions for the industry's best practices. The team is determined to provide a balanced work environment, where clients and partners have the opportunity to work hand-in-hand so solutions to problems are executed and delivered in a timely manner.
What separates A&I Solutions from other companies?
Together, A&I Solutions and CA Technologies, support a line of products and services that will suffice organizations IT problems. A&I Solutions has defined a place in the market by focusing on the best-rated products and extensive experience to deliver the highest level of performance. A&I creates a comfortable environment, where the client has opportunity to work directly with the team. Delivering quality service combined with reliable products helps organizations achieve ultimate success.
A&I Solutions offers services in the following main practice areas:
Enterprise Applications, Enterprise Infrastructure, Security, Application Performance, Management Consulting, Cloud Services, Business Intelligence, Managed Services and Training.
A&I's extensive product line has capabilities that encompass what clients need to keep the organization running at optimum performance. With the help of CA technologies, A&I has customized these products to work in sync with the customer's existing methodologies applying the best technical support.
A&I offers products and solutions in the following main areas:
Enterprise Applications, Application Performance, Integration and Migration and Security
What makes the A&I Solutions team unique?
A&I Solutions contains members who were brought to the team for their individual professionalism, exceptional passion, and unique personalities. A&I team members are amongst the best in the industry. With ethical demeanor as their foundation, and unique on-going training, all A&I team members are equipped to address the toughest requirements in the market place.
A&I Solutions has developed a strong team to support the following mission:
Our Mission
The A&I Team is built on the foundation of expert service and extraordinary teamwork. Our team is committed to creating strong, long-term relationships with each client and partner. Each A&I team member is driven, goal-oriented and passionate. We strive day-to-day towards professional and personal success in an enjoyable, enthusiastic, fun, positive, and structured atmosphere.
How did A&I Solutions develop a relationship with CA Technologies?
In 2004, CA Technologies and A&I Solutions made the decision to team up. In partnership together, CA and A&I have created a strong bond and successful relationship. A&I is dedicated to implementing solutions from CA Technologies.
For more information please visit http://www.anisolutions.com.