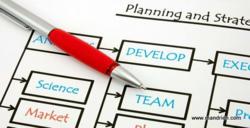 Mandrien is thrilled by the success of our 3 Step Plan.Mandrien decided to create a codified program to assist those title agencies as they improve their business process."
New York, New York (PRWEB) September 04, 2012
Mandrien recently celebrated the one-year anniversary of its "3 Step Plan," a proprietary methodology that helps title insurance agencies scale upward to the national level while undergoing process improvements that ensure the agency's continued success. Featuring fast, strategic licensing and compliance mentorship, aggressive marketing programs, and transformational process optimization, the Mandrien "3 Step Plan" has helped agencies across the country remain competitive in a difficult market.
Mandrien has, in the course of the past year, tackled over 40 national licensing projects and ten major process improvement projects. As the financial services industry gains more of a national orientation, consultancies like Mandrien are helping local and regional companies keep step with their partners, clients, and competitors. Mandrien crafted its 3 Step Plan to have a maximum positive impact on title agencies that need to scale upward quickly without experiencing the "growing pains" that typically accompany a major change in a company's operations.
Mandrien specializes in helping title agencies gain the maximum value from their business. The first step Mandrien takes in its Plan is overseeing a strategic licensing expansion. Mandrien walks the client through the licensing process step by step and provides ongoing compliance assistance. Mandrien has experience in all relevant jurisdictions, including all of the East Coast, as well as such in-demand states as Washington, Texas, Oregon, Nevada, Arizona, and New Mexico. After that, Mandrien helps the agency craft a marketing campaign that drives business in from the new markets. Finally, Mandrien business consultants use Six Sigma methodologies to guide agencies as they undergo a full process optimization. By letting agencies implement a process map that aligns with their goals, Mandrien is not only able to create a more profitable business plan, but is also able to streamline individual tasks, thus rendering them easier for everyone involved.
Mandrien CEO Rusty Solomon travels across the country conducting seminars on SEO marketing techniques and process optimization strategies. He states, "Mandrien is thrilled by the success of our 3 Step Plan. Mandrien originally began offering this service to fill a need in the title insurance industry. We at Mandrien saw that many regional and local title agencies were struggling to maintain their edge in a market that often doesn't favor their business plan. Mandrien decided to create a codified program to assist those title agencies as they improve their business process."
To learn more about Mandrien Consulting Group and its 3 Step Plan, visit their website at http://www.mandrien.com or call (917) 338-4222.
About Mandrien Consulting Group:
Mandrien Consulting Group is a consulting firm that provides services tailored to the mortgage and title industries. Mandrien works with clients to help them enact improvements that are profitable in the short- and long-term.