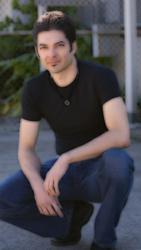 Seduction Tips That Will Make Her Yours Forever
San Mateo, CA (PRWEB) September 11, 2012
"Even if a guy doesn't want a serious relationship and is playing the field, the man who knows a few sure-fire techniques and tips that will linger in a woman's memory long after they've spent their last night together," Carlos Xuma says in his new report. "A man who knows how to effectively and properly execute the technique and methods shared in this report will have women smiling years afterward when they think of him."
One of the first and possibly most important seduction tips is focused on the concept that seducing woman is almost never done on the fly, Xuma says.
"The man who rocks her world has been planting a seed maybe for the whole day or the entire week," Xuma says. "The theory behind laying the groundwork for seduction is based on the concept that most of arousal and attraction is based on what a woman thinks in her mind."
That is not to say that the physical chemistry is not key, Xuma explains. Instead, the theory is that with the right dating and seduction tips, a man can actually spark the physical chemistry by making her think about the arousal and attraction.
"That is why a woman can be aroused the minute a man walks in the door of our apartment because he gave her a hot, smoking kiss that morning when they parted and her mind thought about it all day long creating that strong physical reaction later," Xuma says. "And the seduction can begin electronically even, such as a sexy text or message."
Most men think that seduction starts somewhere in the middle of a date when the lights are low and he moves in for the kiss.
"In reality, men who fully understand seduction tips that work actually begin subtly jump-starting the education as early as they can through things like kinaesthetic touching and other types of targeted touching or the words they use and the physical energy they emanate," Xuma says.
Xuma's report on fast seduction tips lists many more details of this particular tip and the other tops techniques that will make women remember a man for years.
Carlos Xuma has taught thousands of men through his website at http://www.attractwomen.com how to attract women and has been a dating expert and attraction adviser for more than 10 years. He has appeared on ABC and CBS television, as well as Playboy radio. He's the author of The Bad Boy Formula, Secrets of the Alpha Male, the Girlfriend Training Program, and numerous other books and articles. He has also been recognized for his work sharing dating advice for guys and sharing tips on techniques to attract women, alpha male behavior, how to find a woman online dating, seduction tips, and how to talk to girls.
For more information, visit Carlos Xuma's website at http://www.carlosxuma.com