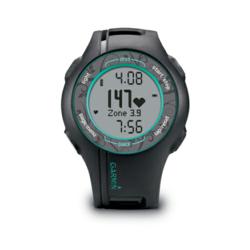 it offers $50 off any Garmin Forerunner 210, Forerunner 610 and Garmin 910XT for any high school or college student athlete with a valid student ID
Bozeman, MT (PRWEB) September 06, 2012
The Garmin Coach Student Athlete Program is back for the second time in two years at the Heart Rate Watch Company and it offers $50 off any Garmin Forerunner 210, Forerunner 610 and Garmin 910XT for any high school or college student athlete with a valid student ID.
"This is the second time in two years that Garmin has run this program and it is popular with high school and University age athletes", says Rusty Squire, President of the Heart Rate Watch Company. He adds, "This is an awesome program for high school and college age students, just copy your school ID send it to Garmin with the rebate coupon and you get $50 back within 4 to 6 weeks and, you don't have to be an athlete, any student qualifies".
The Garmin Coach Program lasts from September 1st until November 15th, so for two and one-half months students have a chance to save some money on the purchase of a Garmin GPS watch for fitness.
GARMIN FORERUNNER 210
The Garmin Forerunner 210 is one of the best GPS watches for runners on the planet. "Ryan Hall used his when he ran a 2:04 at Boston and posted the mile splits to the internet", says Squire. He adds, "Need any other proof?".
GARMIN FORERUNNER 610
The Garmin Forerunner 610 is full touch screen navigation and great for both running and all other outdoor sports because it has a cycling mode that displays speed in miles, or kilometers, per hour. "This is my favorite GPS watch and I use it regularly" says Squire.
GARMIN FORERUNNER 910XT
The Garmin Forerunner 910XT is the single best triathlon watch in the world. "This watch measures more metrics in more sports than any other", says Squire.
ITS A GREAT TIME TO BUY A GARMIN FOR STUDENTS
This kind of deal only comes along once per year, so now is the time to look at Garmin for students. "There is no better time to buy a Garmin if you are a high school or college student athlete or a coach", says Squire. He adds, "But anyone with a high school or college identification qualifies for the rebate, that is the beauty of it, you don't necessarily have to be a varsity athlete you just need to be interested in fitness".
Visit Heart Rate Watch Company to get the Garmin Coach and Student deals now. Your rebate form will be in the box with your invoice and you can get $50 cash back.