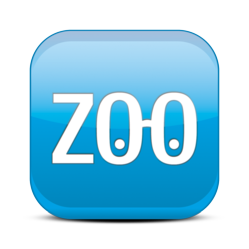 San Francisco, California (PRWEB) September 05, 2012
Mark Kubinski, co-founder of BookkeeperZoo, announced today that they are expanding their relationship with CommunityLeader, Inc. "We have been providing bookkeeping services for CommunityLeader since their launch," said Kubinski. "We will now start to provide our online bookkeeping services to hopefully hundreds of companies who will reach out to the crowd to help grow their businesses."
"One of the responsibilities for businesses raising capital from the crowd will be financial disclosure and transparency," said Joseph Barisonzi, CEO of CommunityLeader. "CommunityLeader prepares companies for the crowd. The BookkeeperZoo helps business owners inexpensively, yet efficiently, keep their accounting records crowd compliant. Most importantly it frees up business owners to focus on growing their companies."
The Bookkeeper Zoo is a cloud-based application with personalized bookkeeping services. Their one-on-one live service helps small business owners feel comfortable with this critical accounting process. It typically only takes a few minutes to learn how the Zoo's mobile platform works, so from the first day their BookkeeperZoo is live, a business owner will be able to get daily updates including bank balances, previous day sales, credit card information, and detailed financial reports—all with the ability to simply click and communicate with their personal certified bookkeeper from their smart phone or tablet.
"I've spent the last 30 years in accounting and have served hundreds of clients. Over the last few years with the rapid change in technology it became apparent to me that there had to be an easier way to provide low-cost, yet quality and personalized, bookkeeping services to the small business owner," continues Kubinski. "The BookkeeperZoo is perfect for start-ups who want to minimize their bookkeeping expenses and focus on raising capital and growing their business."
CommunityLeader is an online marketplace linking small private companies and prospective investors within their community into a single intelligent network of managing Crowdfunding opportunities. The BookkeeperZoo will be integrated into CampaignLeader, CommunityLeader's accredited platform for businesses. CampaignLeader, and a team of Campaign Mangers, provides both existing and new businesses the legal, accounting, marketing, operational, and resource support to implement a successful Crowdfunding capital campaign.
"We are ecstatic about working with the BookkeeperZoo and helping our clients reach their goals of implementing a Crowdfunding raise faster," explains Barisonzi.
The Bookkeeper Zoo was conceived from the simple idea that there had to be a "better way" to provide cost-effective access to a professional bookkeeper for on-the-go business owners and professionals. For more information on how you can have complete turn-key bookkeeping services starting at $249 per month for weekly updates and $399 per month for daily updates contact Charlie Klingensmith at 775.240.2927 or charlie@bookkeeperzoo.com; or visit: http://www.bookkeeperzoo.com.