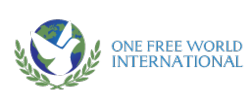 Toronto, Ontario (PRWEB) September 05, 2012
One Free World International is pleased to announce ONE MILLION VOICES – A special art exhibit to raise awareness of human rights abuses in Afghanistan. The two-night exhibition and art auction will take place on September 13th and 14th at 7:30 pm at Arta Gallery (55 Mill St, #102) in Toronto's prestigious Distillery District. The event is free and refreshments will be served. Please RSVP at info(at)onefreeworldinternational(dot)org.
ONE MILLION VOICES will feature art by Toronto-based artist Jennifer Awad. Each night will feature an auction, with all of the proceeds from the sale of the art benefiting victims of human rights abuses in Afghanistan and families of our fallen troops who gave their lives fighting for freedom in Afghanistan.
"This is a unique and powerful opportunity to fight the human rights abuses in Afghanistan through the medium of art," says One Free World International founder Majed El Shafie, who will address the crowd, which is scheduled to include various members of Parliament. "We must not forget that the people of Afghanistan are not blessed with the peace and security we enjoy. We cannot afford to stand by as religious minorities are persecuted simply because of their faith, and as women and children suffer horrific abuse."
The human rights situation in Afghanistan is desperate and showing little sign of improvement. El Shafie has made two recent visits to Afghanistan with Canadian officials to meet with the Afghan authorities in order to expose human rights abuses - including violations of religious freedom, women's rights and the abuse of children.
One Free World International recently launched the One Million Voices Campaign, which aims to collect one million signatures to raise awareness for human rights abuses in Afghanistan. For more information on their One Million Voices Campaign, please visit http://www.theonemillionvoices.org.
For more information on One Free World International, please visit http://www.onefreeworldinternational.org.
For interviews and media-related inquiries, contact Brian Mayes at 615-771-2040 or brian(at)nashvillepublicity(dot)com.
About Majed El Shafie
Majed El Shafie was arrested, tortured and sentenced to die in Egypt after converting from Islam to Christianity. He managed to escape to Israel, before eventually settling in Canada from where he fights for those persecuted around the world through his human rights organization, One Free World International. Pressuring governments, and challenging both world and spiritual leaders, El Shafie has not been afraid to put everything on the line to help those in need.
The recipient of the Queen's Diamond Jubilee Medal earlier this year, El Shafie regularly testifies before the U.S. Congress and the Canadian Parliament and Senate, and he's a regular guest on news outlets throughout North American, including Sun News, CBC, CBN News, CTV, Grace TV, Vision TV, ACLJ's Jordan Sekulow Show and more.
Earlier this year, Destiny Image Films released the award-winning documentary "Freedom Fighter," which follows Majed as he travels to Afghanistan and Pakistan. The companion book, "Freedom Fighter: One Man's Fight for One Free World," will be released on September 20th.